The 7th Annual Downtown Riverfest takes place Saturday, August 17 and is an annual music festival celebrating the beauty of the Big Sioux River with live music, art, kids activities, canoe rides, food, beverages, vendors, firework finale, and new this year: a beer garden and beer bingo with Woodgrain Brewery.
"Riverfest is a true testament to the growth and spirit of Sioux Falls. This unique event showcases more local music, food, and vendors each year but still has the main goal of celebrating the Big Sioux River. There's something so special about how the whole community comes together in the heart of the city during Riverfest," says Sadie Swier, Marketing & Communication Coordinator.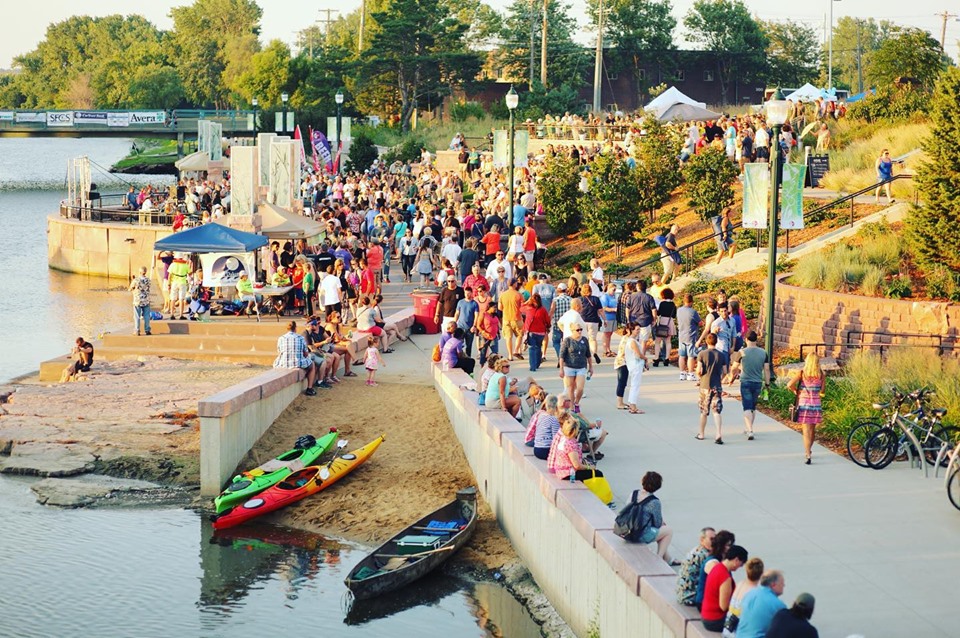 Great Western Bank Main Stage Entertainment
The musical talent consists of local and regional bands spanning genres from folk to funk. The Great Western Bank Main Stage is located on the river greenway amphitheater near the Cherapa building.

4:30pm: Hometown Glow
6:30pm: Good Morning Bedlam
8:45pm: Satchel Grande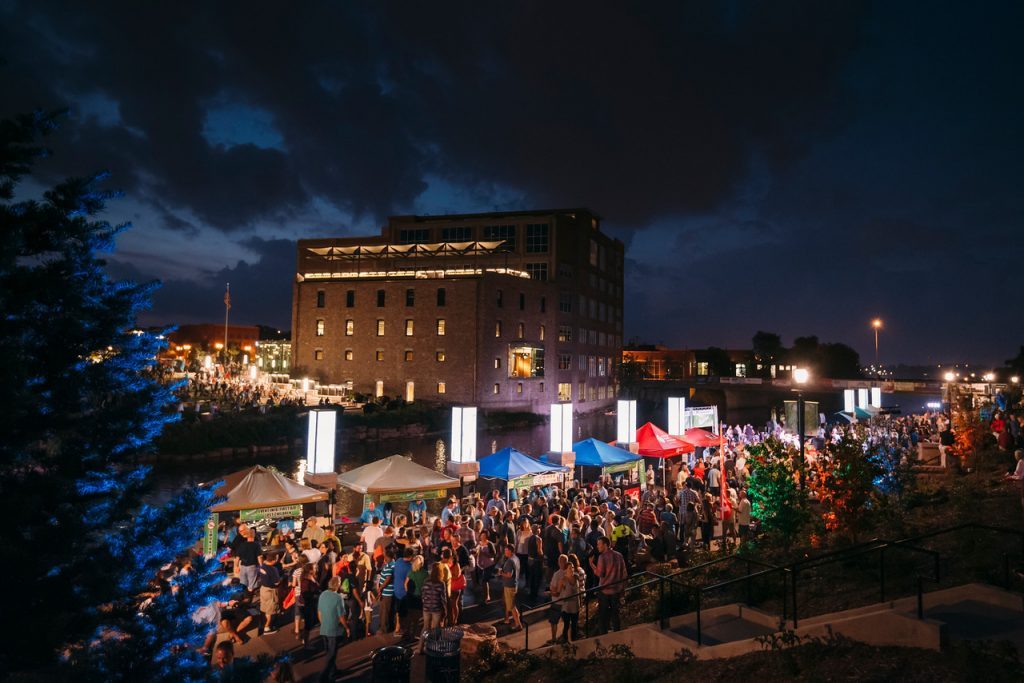 Bike, kayak, canoe, and vehicle parking will be available. Parking in downtown is free on weekends. Find parking and transportation information at the DTSF website. Take a canoe ride with the South Dakota Canoe & Kayak Association from 5:00pm – 8:00pm.

The Friends of the Big Sioux River will have raffle tickets available to win a complete kayak package.

A firework finale sponsored by Xcel Energy will take place at 10:54pm.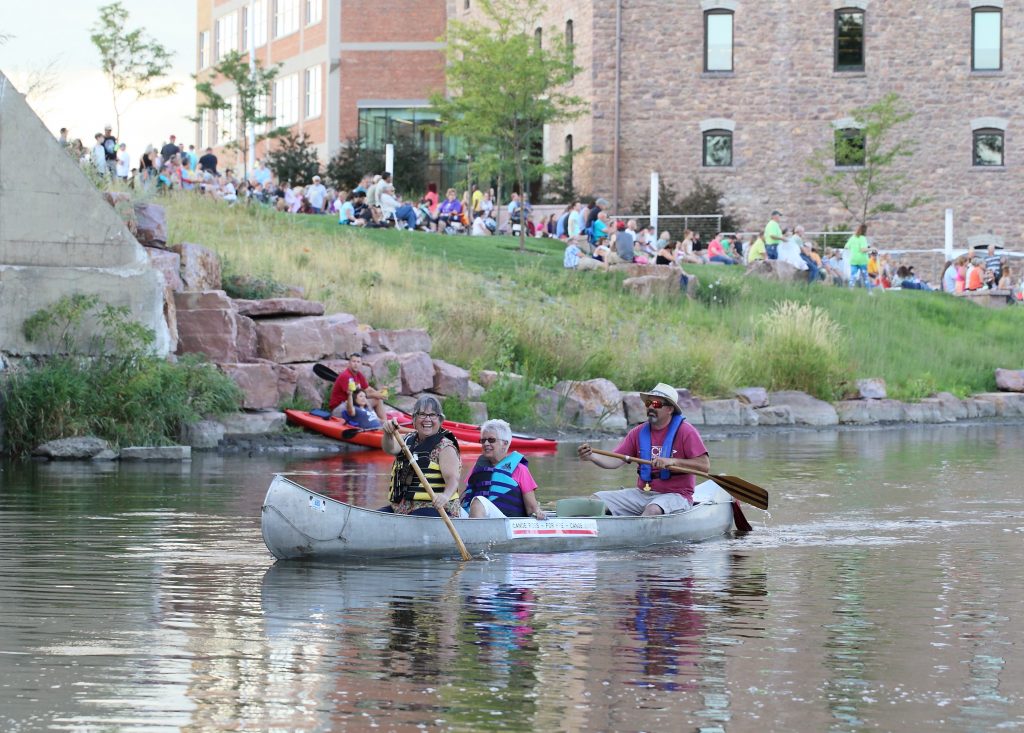 Volunteer at the 7th Annual Downtown Riverfest
There are multiple volunteer shifts available and each volunteer receives a free t-shirt. Organized groups of volunteers consisting of eight or more people DTSF will donate $100 to their chosen charity. 

Sign up for shifts .
DTSF appreciates community support and the 7th Annual Downtown Riverfest sponsors who make this event possible: Sanford Health, Great Western Bank, Xcel Energy, Avera Health, Country Inn & Suites, ISG, Results Radio, Midco, Howalt+McDowell Insurance Marsh & McLennan Agency, Reliabank, Cherapa Place, City of Sioux Falls, South Dakota Canoe & Kayak Association, Washington Pavilion, Raven Industries, Falls Area Bicyclists, Stockwell Engineers, and Zach DeBoer.