Overview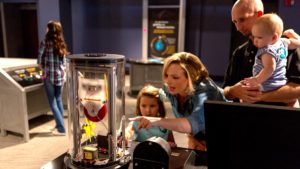 Each month features new exciting, educational, and interactive experiences designed to enhance and expand your knowledge of the everyday to the extraordinary. Engage in hands-on and minds-on themed activities, demonstrations, and projects. Discover the joy of science, art, and learning.
Explore, wonder, learn, and play!
•         Art Tour Remix
•         Hands-On Experiments in the Kirby Science Discovery Center
•         Immersive Mission Films in the Wells Fargo CineDome
•         Make-and-Take Art Activities
And much more!