"I love the uniqueness of the shops!" As an Associate Professor of Art at the University of Sioux Falls, Ceca Cooper has an eye for the artful, the beautiful, and the unique. Here, she shares her downtown favorites, including must-browse shops and delightful gifts for her whole list.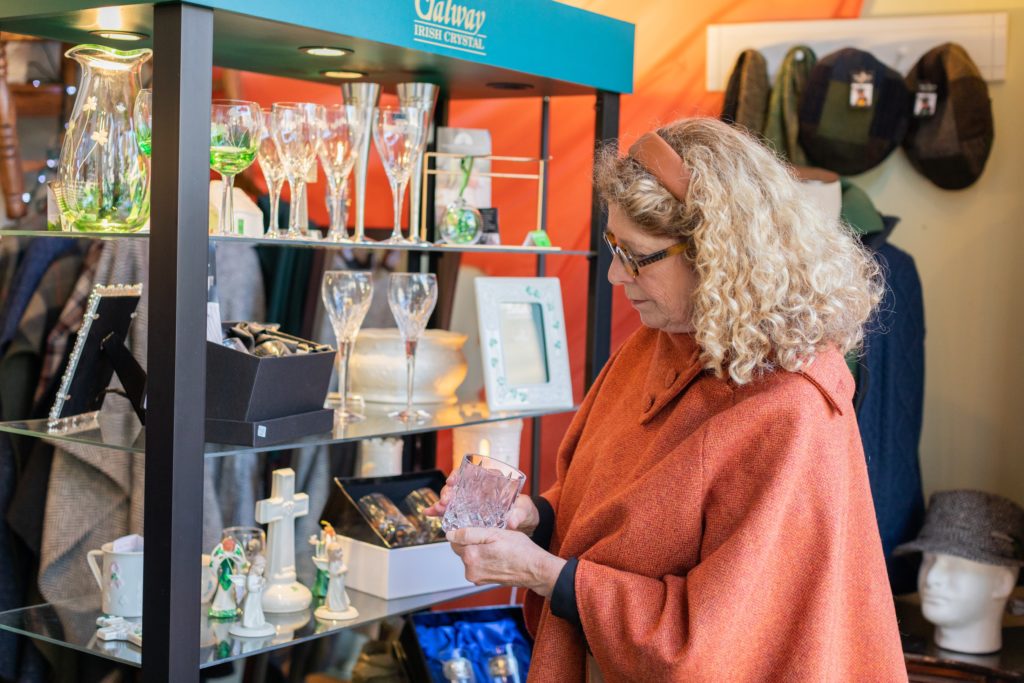 She starts with an essential trip to Mrs. Murphy's Irish Gifts—"All our family's favorite!" – to size up new woolen goods and and Irish crystal. "We had to put in another order for sweaters during the summer, they're selling so fast!" says Dick Murphy, proprietor. If you have a hint of Irish heritage, you'll find plenty to celebrate it in the shop's offerings. No Irish blood? You may find yourself with a twinge of longing (and a gorgeous tartan scarf to console you).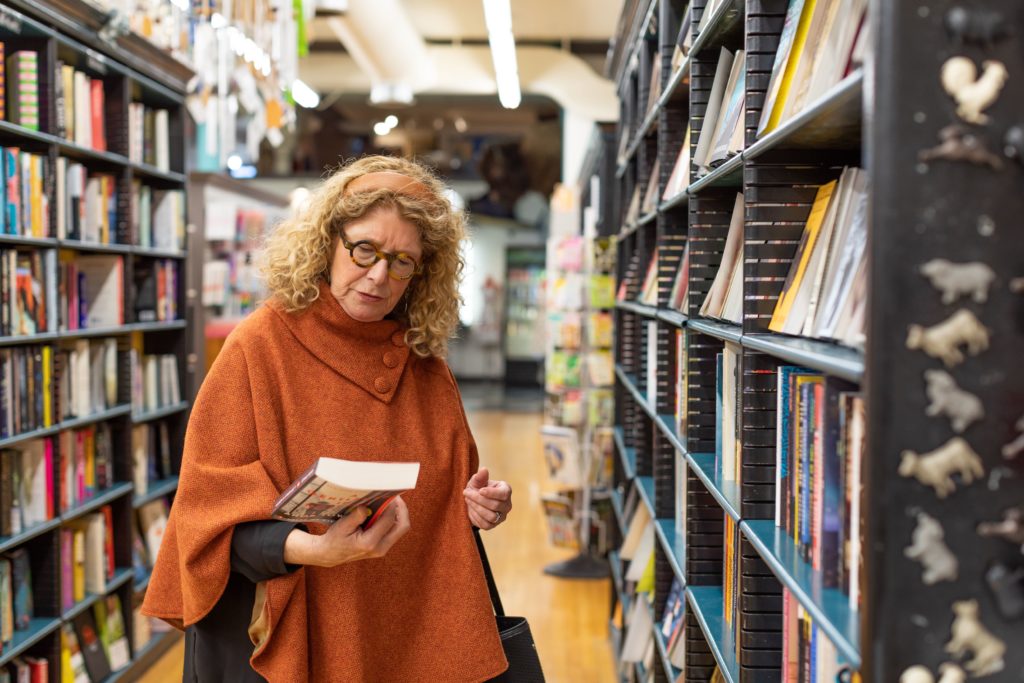 Next stop: Zandbroz Variety, where it's easy to get lost in the book stacks or quirky displays. Ceca has her eye on a few titles for her adult children (and herself!) "But I'd better finish the ones I'm reading first."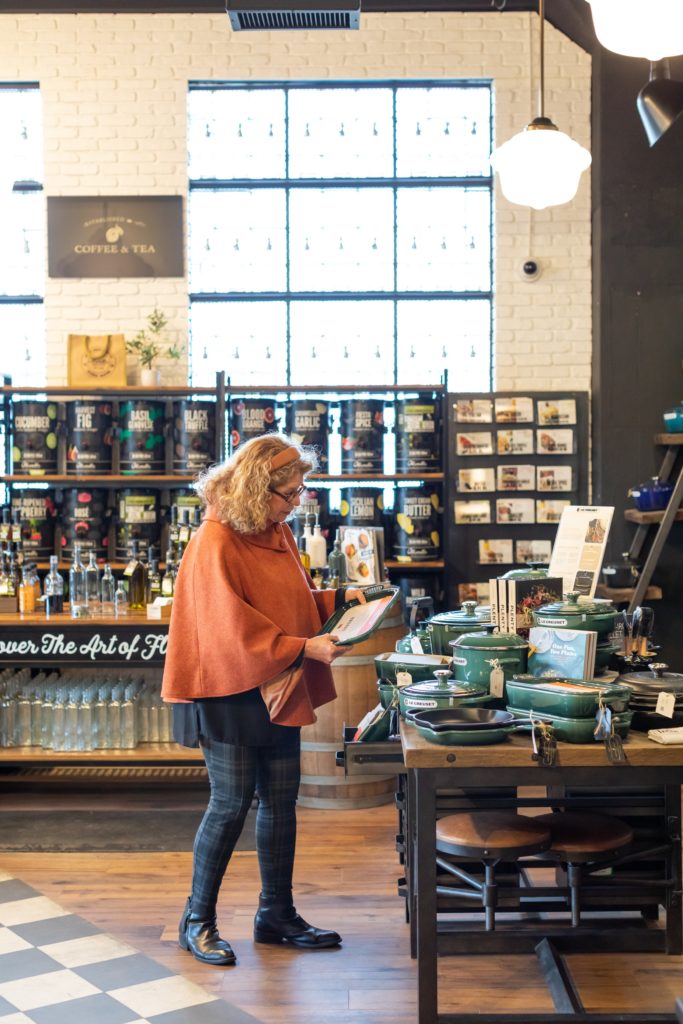 It's time to head over to 8th & Railroad Center, where the holiday spirit shows up in full force. Ceca is happy to share her favorite part of shopping downtown. "The community spirit and atmosphere is always good, and having so many great eateries makes shopping much more fun." Inspired by one of those great meals downtown? The natural next step is a visit to Plum's Cooking Co, which contains all the tools to prepare a masterful spread in your own kitchen.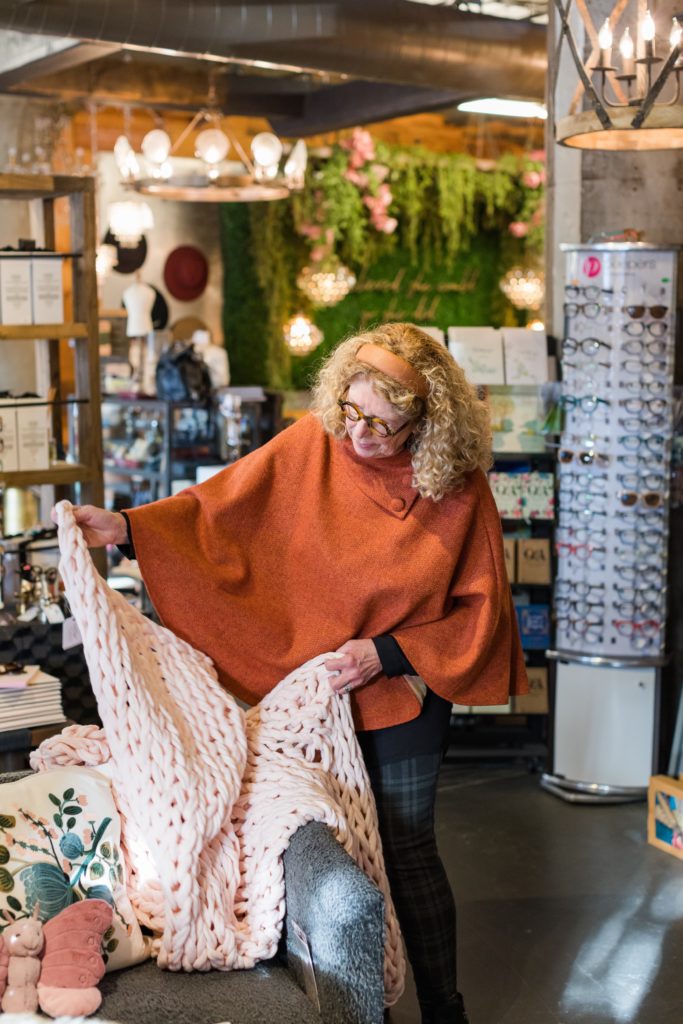 Strolling the 8th & Railroad boardwalk, Ceca stops at Simply Perfect, waxing rhapsodic about the gorgeous clothing she's found there. Also catching her eye—gorgeous throws that would be equally at home as a gift under the tree or as part of the décor on a cozy Christmas morning.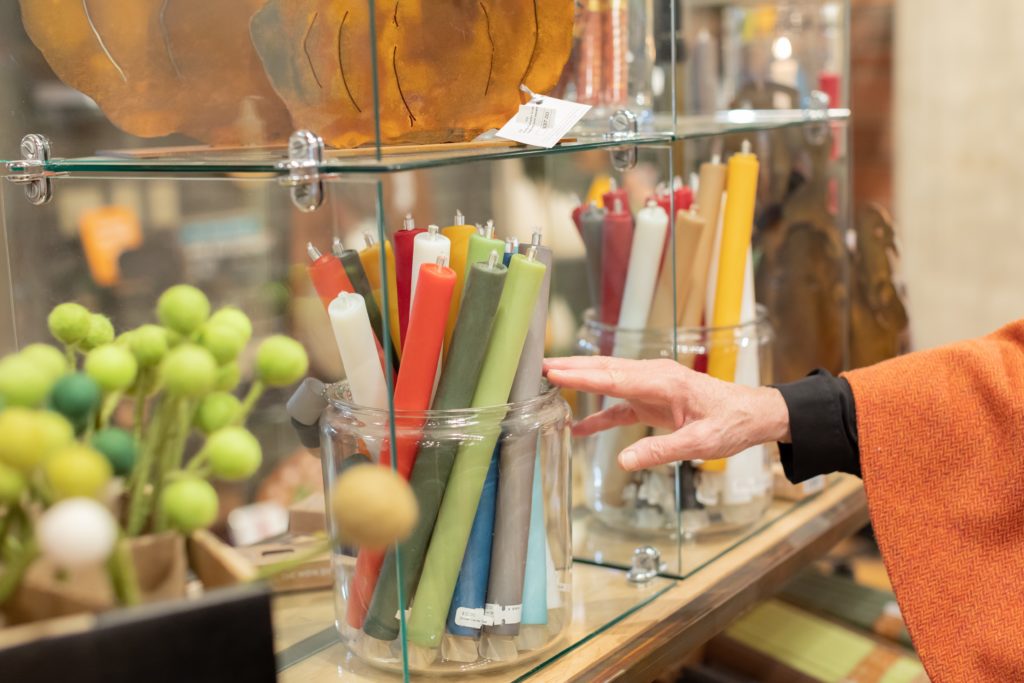 Ceca rounds out this holiday shopping adventure at Sticks & Steel, where she finds plenty of  great gifts and recommends beeswax candles as a perfect hostess gift: "A friend gave me some of these and they lasted FOREVER!"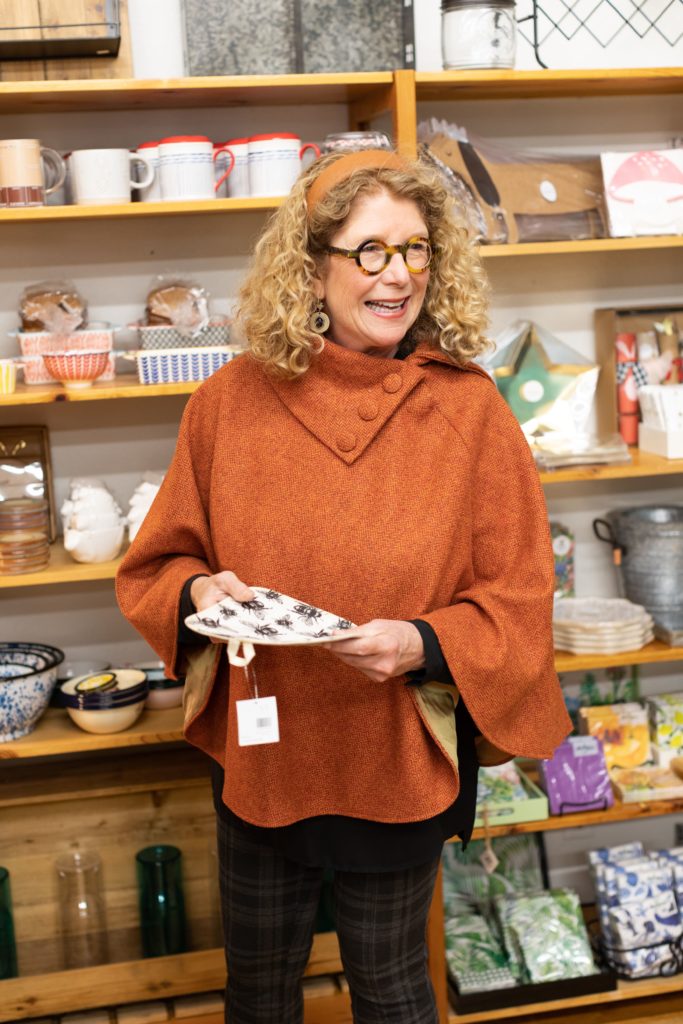 With adult children and her spouse on the gifting list, she's found the perfect mix of gifts. "I found gifts for almost all of my family in downtown stores. Socks and book at Zandbroz, outerwear at Great Outdoor Store [not pictured, but well worth a visit!], beautiful Irish crystal at Mrs. Murphy's Irish Gifts, and jewelry at Sticks and Steel!"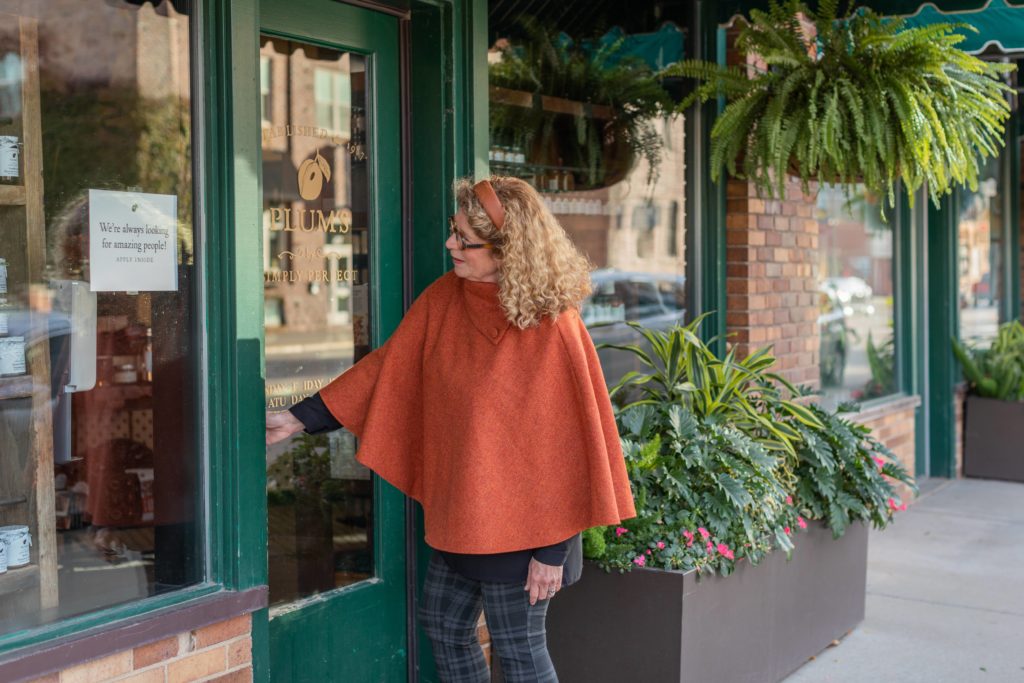 Ready for your own delightful holiday shopping trip? Find shop recommendations with DTSF's Shopping Itineraries.