Business coach and brand photographer Maddie Peschong is great at noticing things to celebrate, from client work to favorite downtown shops! Here, she shares her holiday shopping experience, including go-to shops, her love for local, and the one gift she's eyeing for herself.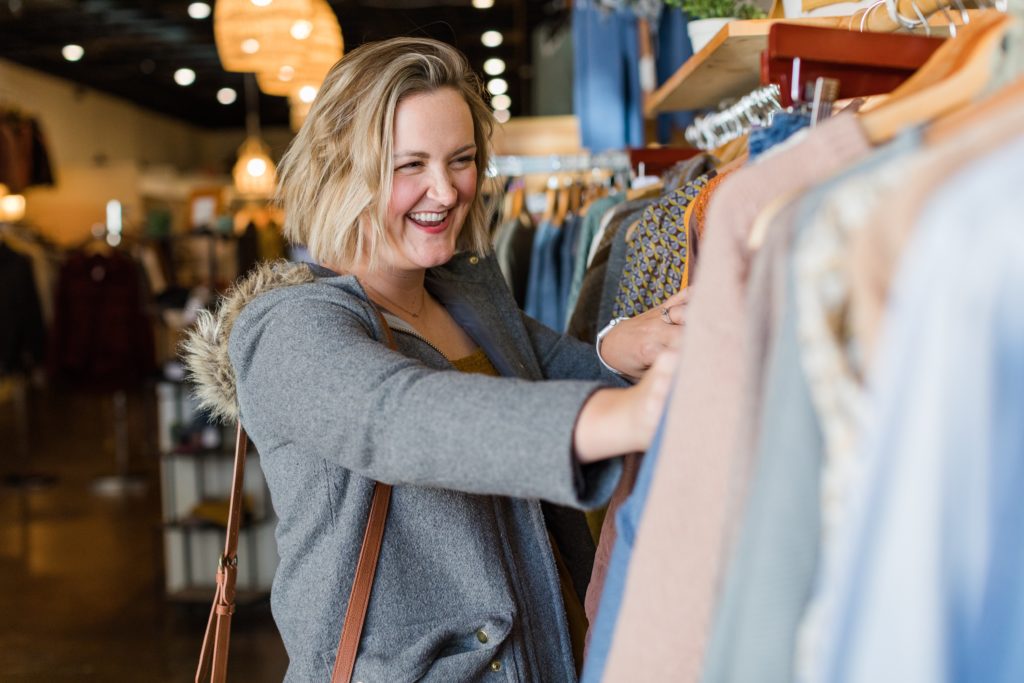 Maddie's first stop is Chelsea's Boutique. "I shop downtown because I feel like I'm shopping with friends." Getting outfitted for holiday parties or finding great stocking stuffers is more than checking off a chore on the list. "The people who work at and own downtown stores are the heartbeat of Sioux Falls, and it doesn't take long to feel like they're your pals. Downtown has small town vibes–when you walk into a store that you've been in before, chances are, they'll remember you and be excited to chat. I love that!"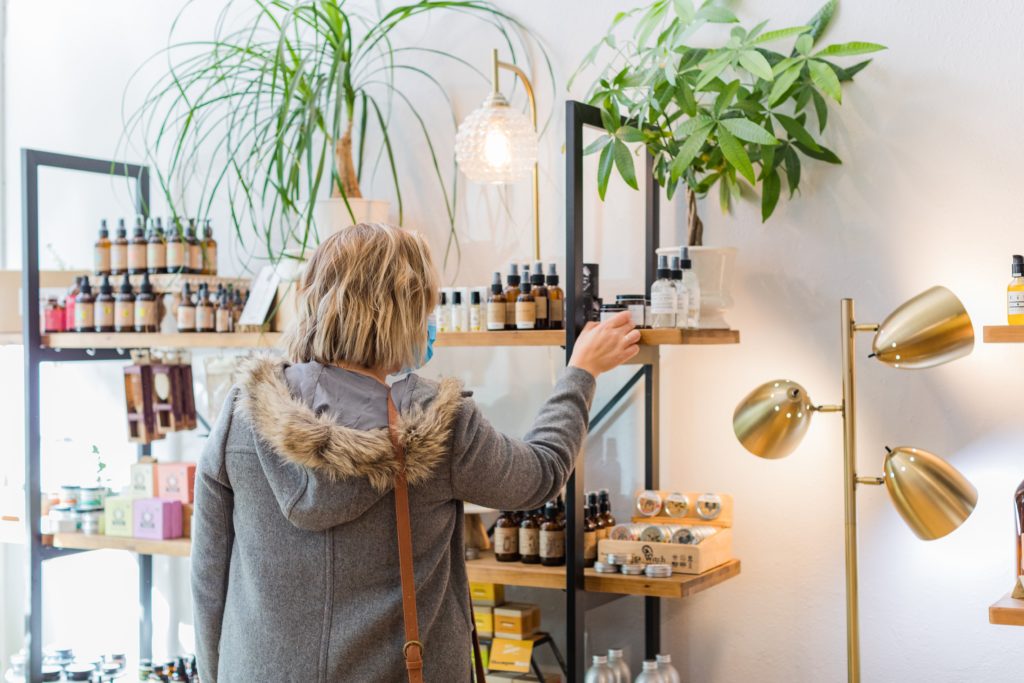 Next stop: Terra Shepherd Boutique & Apothecary. When asked to share her to-gift list, Maddie's enthusiasm shines through: "Oh my gosh–any and everything from Terra Shepherd. Not only is the mission of the shop an incredible one to support, the curation is next level! I get happy every time I set foot in there. I'm eyeing a super cute cheeseboard and charcuterie coffee table book. It would be adorable in a kitchen, but would also make an awesome gift. Maybe both!"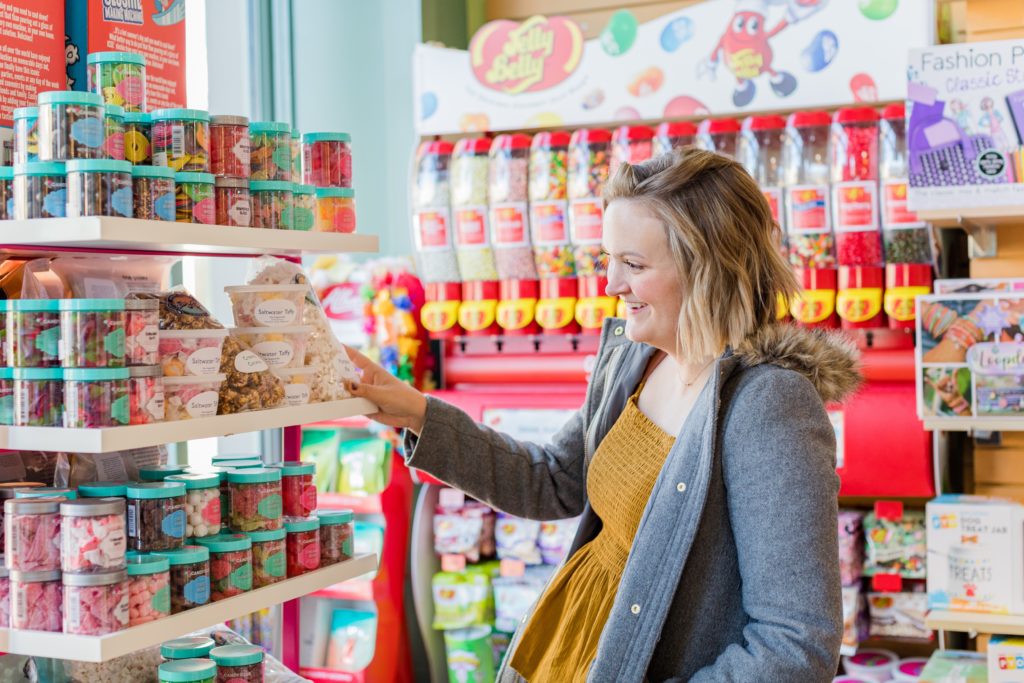 A quick step away, Child's Play Toys is bursting with toys, games, and a whole roomful of books. "Downtown can really be a one-stop shop. I love that I can shop for my kids, my husband, my parents, my sister…and myself! There are so many stores and truly something for everyone. And when you need a jolt of caffeine or something to eat if you've been out shopping for a while, downtown makes that easy, too."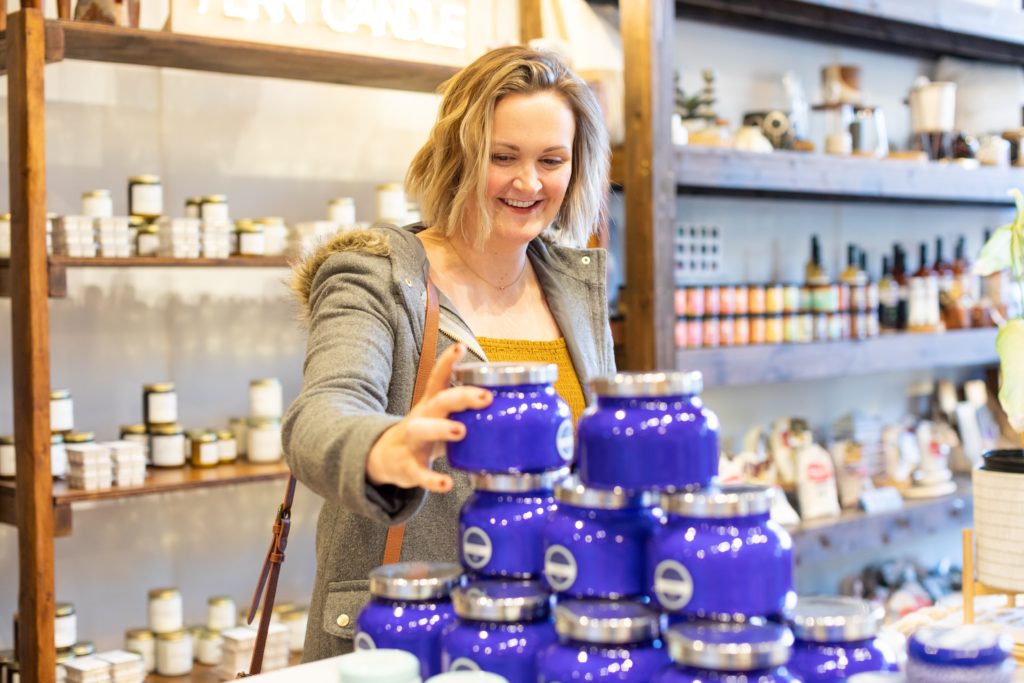 The trip wraps up at Mint + Basil, where it's easy to lose track of time among incredibly curated displays. "I love the home goods at Mint + Basil! They have so many things that would be great stocking stuffers, or a cute hostess gift for holiday parties."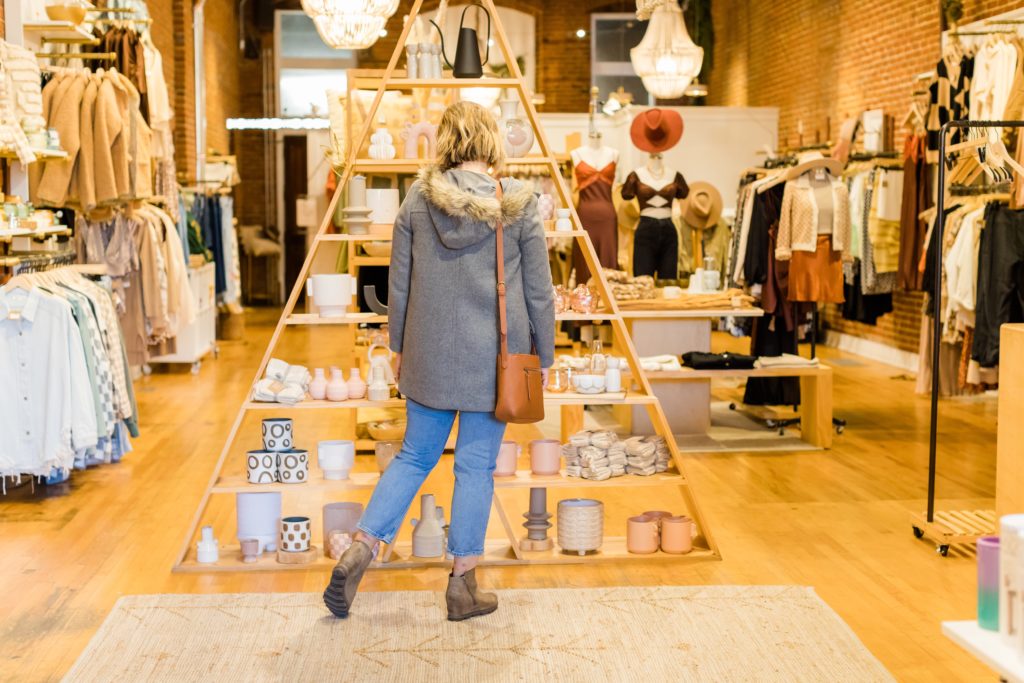 Ready for your own delightful holiday shopping trip? Find shop recommendations with DTSF's Shopping Itineraries.
Want more holiday inspiration? Follow Ceca Cooper's delightful shopping trip.