Overview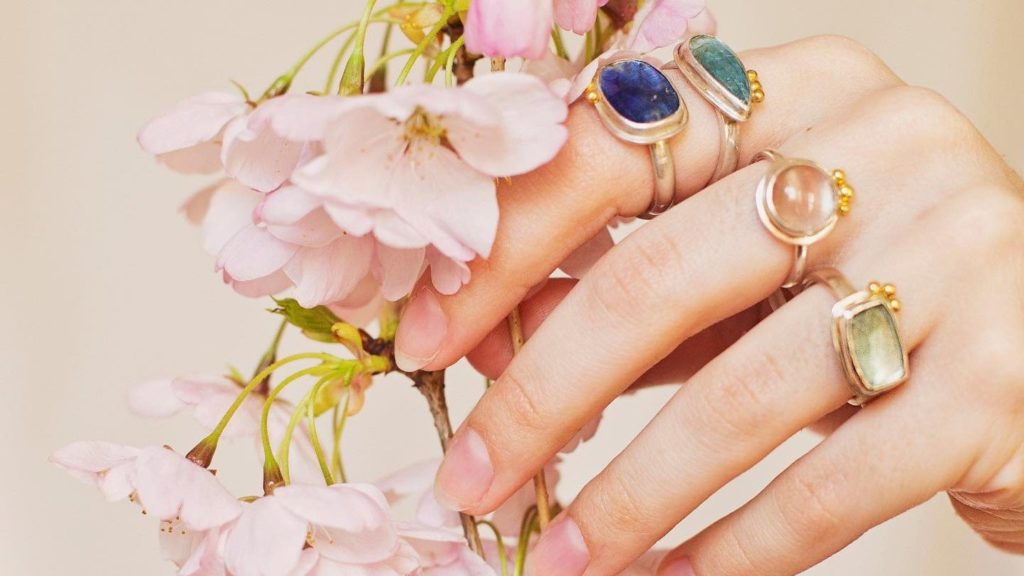 September can't get here fast enough! Sticks and Steel is sharing stunning works from the very talented, Seattle-based artist, Christine Heidel of Silver + Salt.
Christine is sending one-of-a-kinds from her Giant Gems and Juicy Gems collections. The stones in these collections are large and in charge, and their faceting will leave you awe-struck!
Join Sticks and Steel the first weekend in September:
Try on beautiful works from artisan metalsmith Christine Heidel
Free ring sizing
Oodles of gift certificate and jewelry related giveaways
Virtual meet-and-greet and jewelry discussions with Christine
Christine is a self-taught metalsmith who believes in crafting environmentally conscious jewelry that is unique, accessible, and fun to wear.
Every piece of Silver + Salt jewelry is hand-crafted in Seattle, Washington, using sterling silver, gold, and semi-precious stones. They use recycled metals and conflict-free, ethically sourced gemstones.