Overview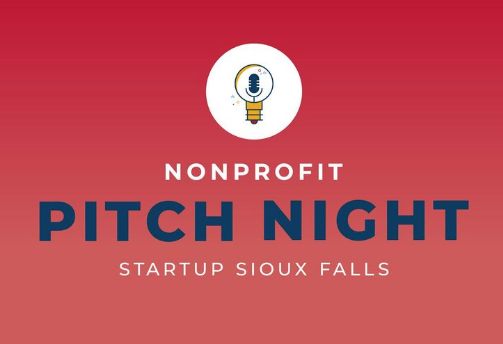 Join Startup Sioux Falls this year on Giving Tuesday for their first in-person Nonprofit Pitch Night, sponsored by First PREMIER Bank/PREMIER Bankcard.
Four early-stage nonprofit organizations will go head-to-head, and one will walk away with $2,000 in prize money. The best part? You're the judge. The event's winner will be chosen by the audience.
All four nonprofits will receive professional advice from Cindy Peterson, founder and CEO of Maximizing Excellence.
Nonprofits interested in competing in this year's event can apply online by noon on November 15 using the following online application: https://forms.gle/PgR8htANWn1ZuNmv7
Finalists will be notified on or before Friday, November 19, 2021.
A $5 registration fee from attendees will be contributed to the CO.STARTERS Scholarship Fund, established by the inaugural cohort.
The event will start at 5:30pm with refreshments and appetizers courtesy of PREMIER. The pitch competition will begin at 6:00pm.
Overflow parking is available at First Lutheran Church, located north of the bank.
Event attendance will be limited to 125 people, so please RSVP today on Eventbrite at the ticket link above.
A special thank you to their sponsors for making their work possible:
First PREMIER Bank and PREMIER Bankcard, Boyce Law Firm, Eide Bailly, First Bank & Trust, First National Bank in Sioux Falls, Interstate Office Products, ISG, MarketBeat, Midco, Midwest Employee Benefits, Nelson Commercial Real Estate, Tiger 29 and the University of Sioux Falls – Entrepreneurial Studies Program