Overview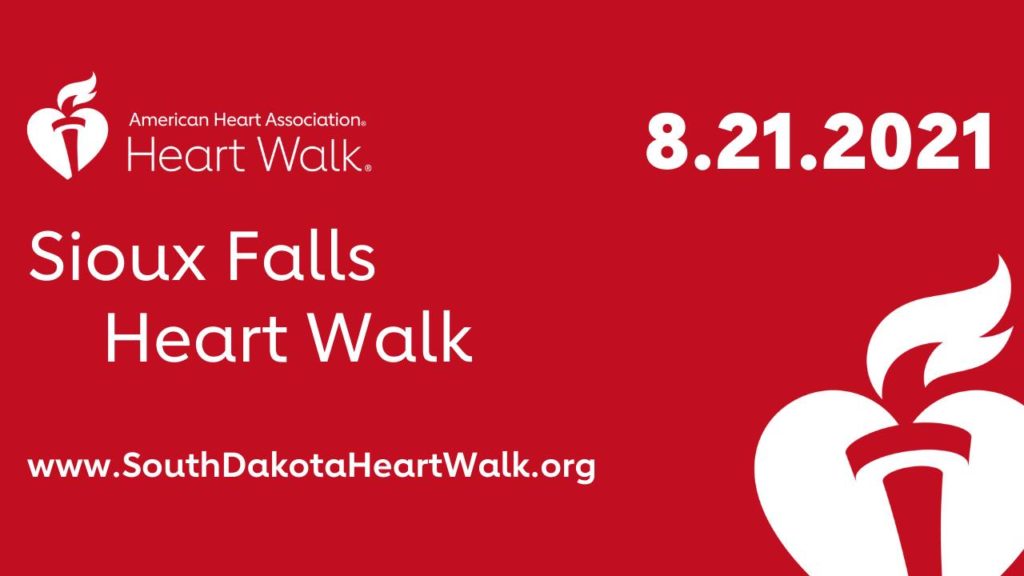 The Sioux Falls Heart Walk is back, and you won't want to miss it!
American Heart Association-South Dakota is bringing you a one-of-a-kind experience to join together with friends, family, and colleagues to get moving and focusing on improved health, all while helping to defeat heart disease and stroke.
While you are out there pounding the pavement and strengthening your heart, you will have the opportunity to save lives by raising funds for innovative research that leads to new treatments and cures.
This is the kind of science that saves the lives of millions of moms, dads, sisters, brothers, aunts, uncles, babies, the people we love.
Don't wait! Get registered today and take the next steps together to be a relentless force for a world of longer, healthier lives.
Register at the ticket link above.