Explore downtown and win big prizes with DTSF Gift Box!
Get Started:
If you don't have the app already, start by downloading the DTSF Digital Passport here: https://passport.dtsf.com/
Got the app? Great! Open it and follow these easy steps: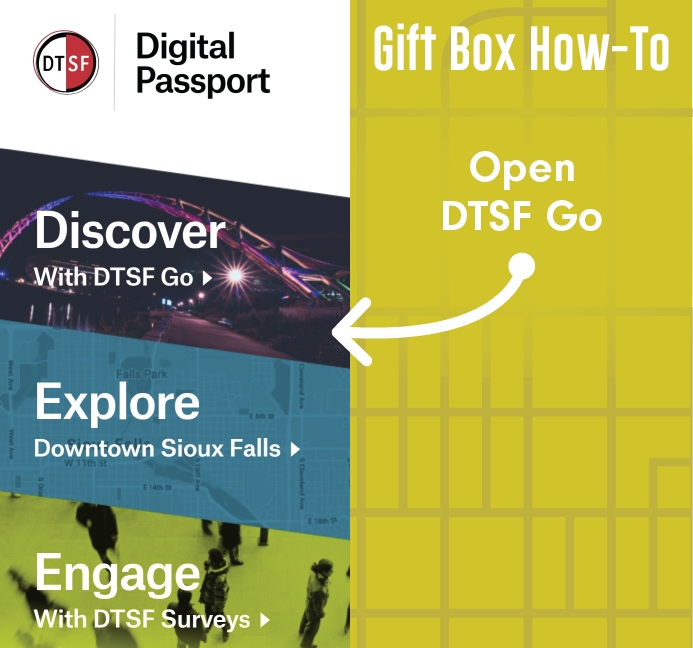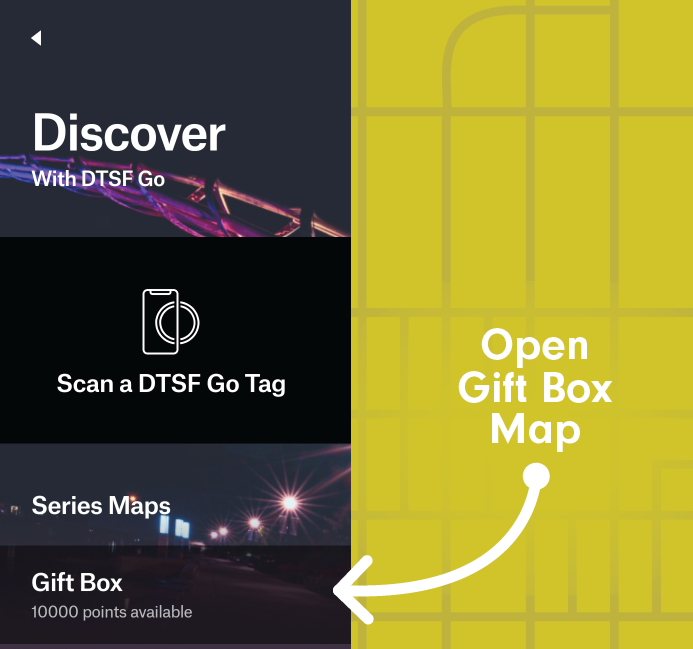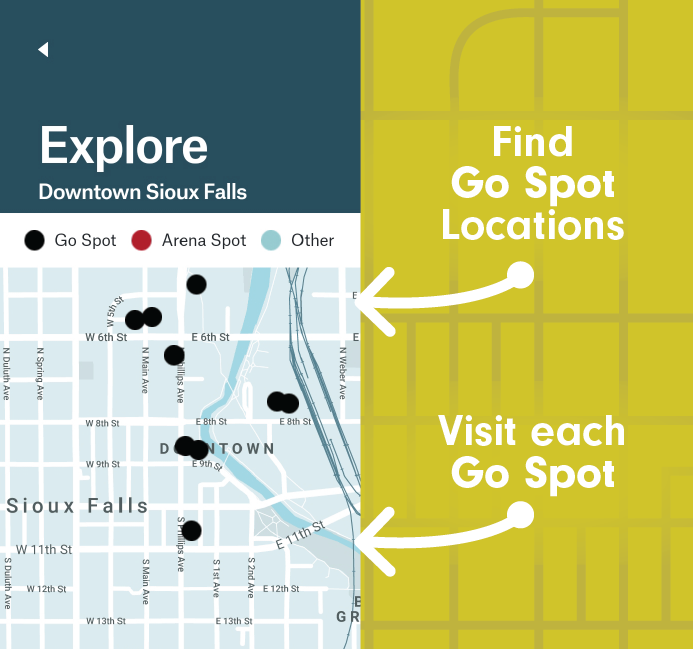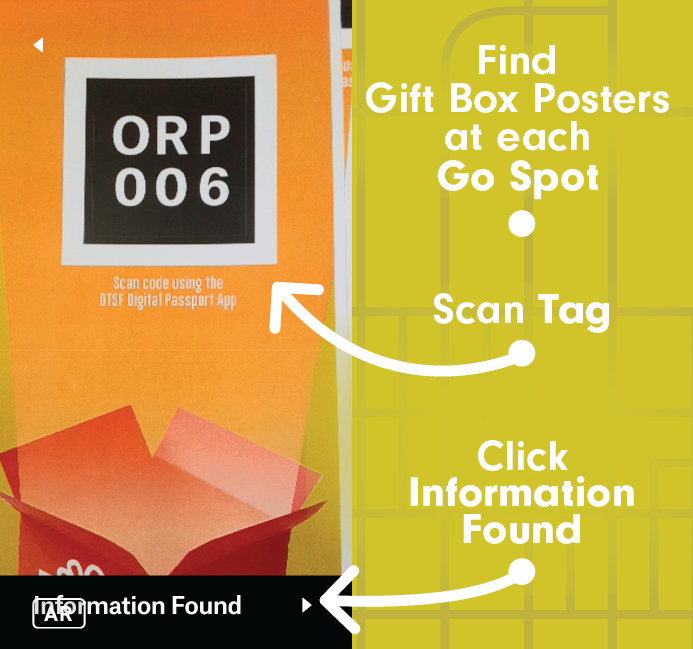 Repeat at all 10 Go Spots to be in the running to win the Eide Bailly Fun & Games prize!
Prizes:
Gift Box offers a new adventure with corresponding prize package every two weeks, from September 4 to November 27.
Full schedule of  prize packages includes:
9/4 – 9/17: Reliabank Arts & Culture Night Out
9/18 – 10/1: Eide Bailly Fun & Games
10/2 – 10/15: First PREMIER Family Fun
10/16 – 10/29: CorTrust Bank Home Makeover
10/30 – 11/12: Avera Pamper Prize Package
11/13 – 11/27: Holiday Shopping Spree
The current prize period is the Holiday Shopping Spree, running November 13 – November 27.
The Holiday Shopping Spree package includes:
Hotel Stay at the Hilton Garden Inn
Axe Throwing for Two from Escape 605
Gift Card and Family Game Night from Child's Play
Gift Set from Mrs. Murphy's Irish Gifts
Gift Card and a Bag of Coffee from The Source Coffee Roastery + Taproom
$100 DTSF Gift Card from Reliabank
$50 Gift Card from Duluth Trading Company
$25 Gift Card from TH Grey
Gift Card from Great Outdoor Store
Gift Card from Primp
Gift Card from Spice & Tea Exchange
Gift Card from Sticks and Steel
Gift Card from Zandbroz
Keep an eye on this page and DTSF social media channels for updates!
Be sure to sign up below on our email list if you want the Inside Scoop on DTSF Gift Box prizes and more!!