The ArtBox gallery is a collection of 26 utility boxes wrapped with vinyl artwork from artists of all abilities from the area. The wrapped boxes are located in downtown Sioux Falls between Minnesota Avenue and the Big Sioux River, and 6th and 14th Streets.
To engage as many people as possible, proposals were solicited in Arabic, Amharic, English, Nepali, Somali, Spanish, and Swahili. Paintings, drawings, digital art, illustrations, and photography were submitted by 176 people! A jury ultimately selected 66 artists (listed below), who were all paid stipends for their work.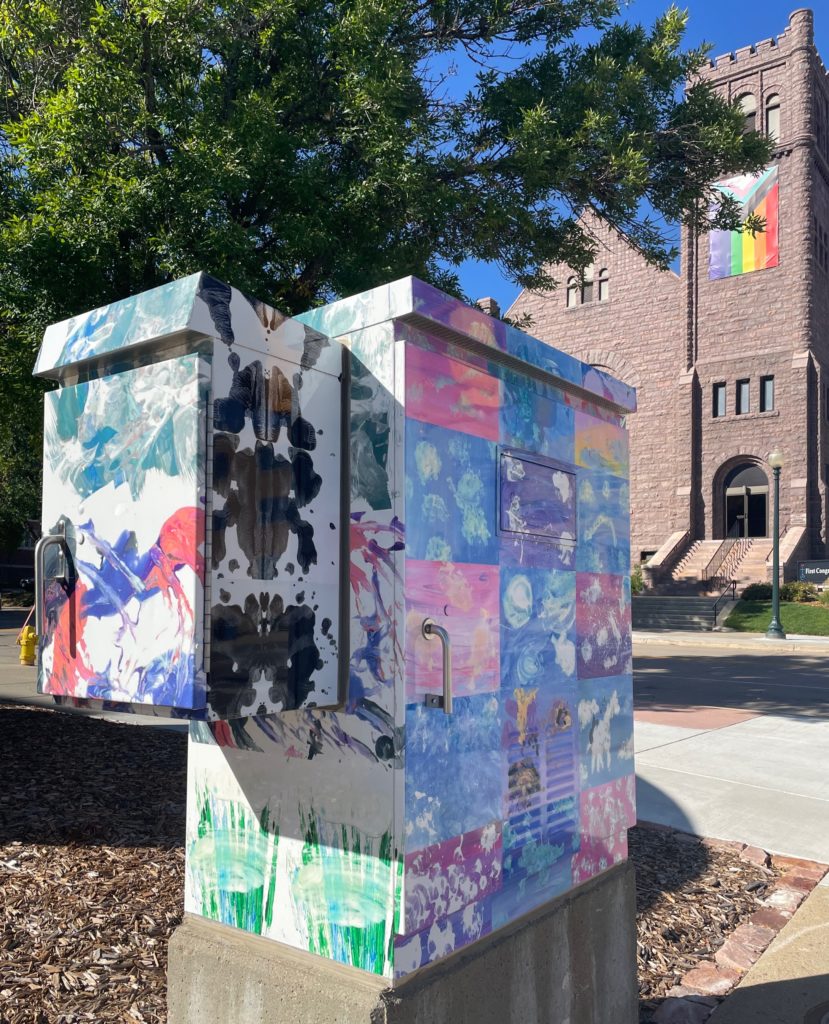 ArtBox was made possible by a $25,000 grant from Bloomberg Philanthropies' Asphalt Art Initiative, which was matched by Downtown Sioux Falls, Inc., with the Downtown Economic Development Incentive Fund.
Sioux Falls was 1 of 16 communities to be awarded the grant. The City of Sioux Falls and the Sioux Falls Arts Council were essential partners in coordinating and facilitating this project.
Download the DTSF Digital Passport here and use it to scan the markers posted on each ArtBox to learn more about the artists and their work. Touring all 26 boxes covers roughly 3 miles, so block off a couple hours and wear your walking shoes!
Art Provided By:
Kathy Allen, Stacey Bautista, Chuck Bennis, Amanda Boerger, Boys & Girls Clubs of the Sioux Empire, Addison Brower, David Carter, Geneva Costa, Zach DeBoer, Alison Eden, Rodger Ellingson, Luella Fellbaum, Leo Gieske, Angie Gillespie, Adam Goodge, Zoey Gorton, Gerald Hiller, LifeScape Center for the Arts, Miguel Jimenez, Ephiany Knedler, Robin Krommendyk, Tina Matrisciano, Bob Miller, Em Nguyen, Molly O'Connor, Viktor Pohl, Lauren Olsen, Tim Rickett, Kya Steuck, Lisa Thorson, Hannah VanSteenwyk, Vernice Verhey, Eric Weber, Autum Wells, Alee Wratz, Kinlee Wratz, and Anna Youngers