Partners at local agency Electric Pulp (EP) were planning to relocate back to downtown Sioux Falls well before an RFP from Downtown Sioux Falls, Inc. (DTSF) came across their inbox, leading to the relaunch of the all new dtsf.com.
"There's so much energy in downtown Sioux Falls right now, and it's been fun to work with DTSF to stay on top of that swell," says Electric Pulp CEO Aaron Mentele. "The team had an ambitious plan to amplify their tools for both members and visitors alike, and it really came together. We love working with teams that care so deeply about their work and audience!"
EP moved to their new office space in the Washington Square building at 12th Street and Main Avenue in March of this year. 16 years ago, the young agency launched the original dtsf.com from their downtown office at 8th & Railroad Center. Read EP's full Case Study here.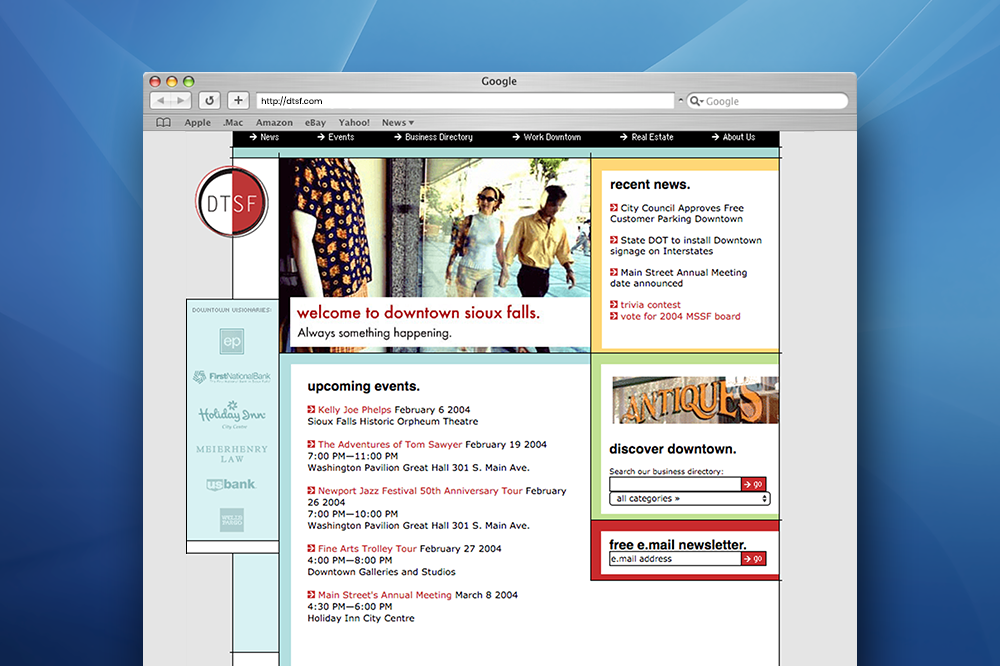 "Because of EP's history with DTSF and passion for community, it was immediately clear we were boldly stepping in the right direction by partnering with them on this project," says DTSF Vice President Brienne Maner. "Downtown also scored big by welcoming a digital powerhouse with more than two decades of experience back to downtown Sioux Falls."
In addition to ongoing web and technical support, Electric Pulp will remain actively involved in the DTSF organization through their business membership. EP recently welcomed the downtown business community by hosting membership meeting and website workshop in their new space.
Area businesses and organizations interested in getting involved and supporting DTSF can join the business membership and register for email updates by visiting dtsf.com.
Downtown Sioux Falls, Inc. boldly leads the downtown community by fostering diverse experiences, economic growth, and a healthy environment.