Overview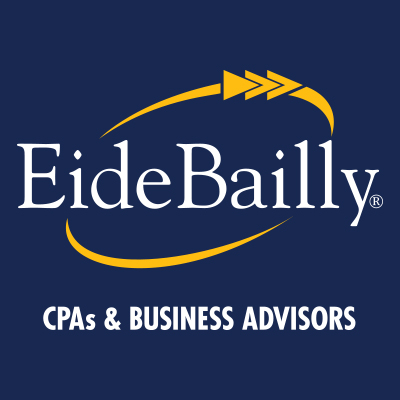 Inspired Perspectives | 2021 Sales Tax Changes and Your Tech's Role
The constantly changing landscape of sales tax laws in recent years has made it difficult for businesses to comfortably stay in compliance.
Having the knowledge of upcoming sales tax trends—including new rules, regulations, and available technology solutions—can help your business find firmer footing in today's shifting environment.
Join Eide Bailly as they discuss 2021 sales tax changes and how your business's technology can help you remain compliant and forward-looking.
Learning Objectives:
Discuss 2021 sales tax changes and trends
Preview upcoming legislative changes and proposed bills
Identify key areas on corporate and sales tax that states will be pushing for this year
Determine how to reduce your liabilities and ensure compliance
Explore how technology can play a role in your accounting department's success
Please register for this free webinar at the ticket link above.
Presenters:
Iris Chung, Senior Manager | Eide Bailly, LLP
Iris has more than 18 years of public accounting and corporate state and local tax experience spanning a variety of different industries including technology and media, manufacturing, retail, and agriculture. Iris assists clients in state and local tax areas including state income tax filing methods, nexus and taxability studies, legal entity restructuring, and tax controversy.
Greg Carruthers, Senior Manager, Accounting Channel Sales | Avalara
Greg brings over 17 years of helping companies understand and address risk appropriately. He has helped hundreds of companies adopt tax technology automation tools which reduce their compliance risks and improve efficiencies. He brings experience in initial project scoping, project management, technical go live implementations working with POS, eCommerce, and ERP. Currently, Greg is leading a team of Channel Partner Alliance Managers across the US that specializes in helping accounting firms grow their practices.
Kelli Williams, NetSuite Data Consultant | Eide Bailly, LLP
Kelli has a background in technology as well as experience working in small businesses. She also has previous experience teaching abroad and tutoring on advanced business topics. Kelli's enthusiasm for problem solving and helping others can be seen in her work from start to finish on any given project. As someone who has implemented a new system within a business, she understands the change management and the importance of getting everyone involved in that process. She believes the challenges of learning and adapting to a new system can be made easier with the right support.
CPE Information
CPE Credit: 1
Field of Study: Taxes
Level of Knowledge: Intermediate
Delivery Method: Group-Internet Based
Additional Information: This is a Group-Internet Based Webinar. No prerequisites or advanced preparation required. For information regarding refund, complaint and program cancellation policies, please contact Amy DeGeorge.