Overview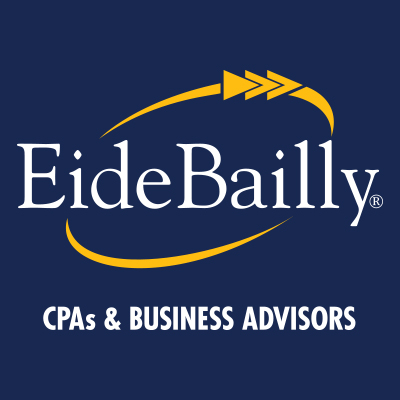 Inspired Perspectives | 2022 Sales Tax Changes and Your Tech's Role
The constantly changing landscape of sales tax laws in recent years has made it difficult for businesses to comfortably stay in compliance. Understanding upcoming sales tax trends – including new rules, regulations, and available technology solutions – can help your organization find firmer footing in today's shifting environment.
Join Eide Bailly as they discuss 2022 sales tax changes and how your technology can help you remain compliant and forward-looking.
Learning Objectives:
Discuss 2022 sales tax changes and trends.
Theorize upcoming legislative changes and proposed bills.
Determine how to reduce your liabilities and ensure compliance.
Explore how technology can play a role in your accounting department's success.
Please register for this free webinar at the ticket link above.
Presenters:
Dylan Lien, Senior Manager | Eide Bailly
Dylan is a state and local tax senior manager, focusing on sales and use tax within a number of industries, most notably retail, insurance, manufacturing and technology. He provides consulting for state and local tax planning, consulting, controversy, compliance, reverse audits and FAS 5 reserves. Dylan has the ability to manage complex engagements and is an organized and dependable tax professional.
Brigitte Merten, Sr. Strategic Alliance Manager | Avalara
Brigitte, brings over 15 years of experience in channel partner management, marketing and events, working at larger corporations as well as start-ups, including Epicor, Ingram Micro and KeyedIn Solutions. She is now a Strategic Alliance Manager at Avalara, specializing in helping accounting firms grow their practices. She strives to create strong partnerships in business to make everyone more successful and profitable while having fun along the way.
Kim Hitchcock, Manager | Eide Bailly
Kim helps clients reach their business goals by assisting them with the evaluation and selection of technology solutions designed to streamline business processes and support growth. She leads organizations through enterprise resource planning evaluations and serves as the technical architect in the selection process.
CPE Information
CPE Credit: 1
Field of Study: Taxes
Level of Knowledge: Basic
Delivery Method: Group-Internet Based
Additional Information: This is a Group-Internet Based Webinar. No prerequisites or advanced preparation required. For information regarding a complaint and/or program cancellation policies, please contact Amy DeGeorge.