Overview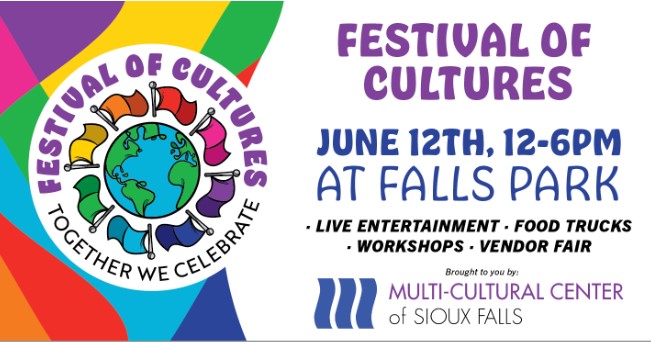 Enjoy the sights, sounds, and tastes from around the world as the Multi-Cultural Center of Sioux Falls brings all cultures together for a fun day of celebration!
There is no admission and no parking charge! This is a great family-friendly event you won't want to miss.
Stroll through the midway of booths from local businesses and organizations or participate in diverse, interactive workshops where you can learn various cultural traditions and skills. Taste a variety a foods from around the world at popular local food trucks.
Please keep in mind that large crowds and high heat are not good places for pets. Service animals are welcome to attend the Festival.
The Festival of Cultures is a smoke-free event.