Overview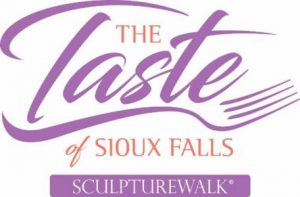 Sioux Falls' best chefs come together to show off their culinary art in the most tasteful event of the year to support our very own SculptureWalk. 15 of Sioux Falls' restaurants deliver a feast of gourmet tasting options working to outdo each other and earn the People's Choice award.
This year's Ultimate Dining Experience is the amazing Joël Robuchonin Las Vegas, NV and includes a $500 travel voucher.
When only the best will do for dinner, visit Joël Robuchon's unparalleled French restaurant. This unforgettable Three Michelin Star restaurant caters to a sophisticated palate and was designed to resemble a luxurious Art Deco townhouse complete with a lush garden terrace and marble floors.
Other prizes include:
Signed original Dale Lamphere sculpture made with pieces of the Arc of Dreams.
Gunderson's bracelet valued at $1,000.
Gift cards to all Taste participating restaurants.