Overview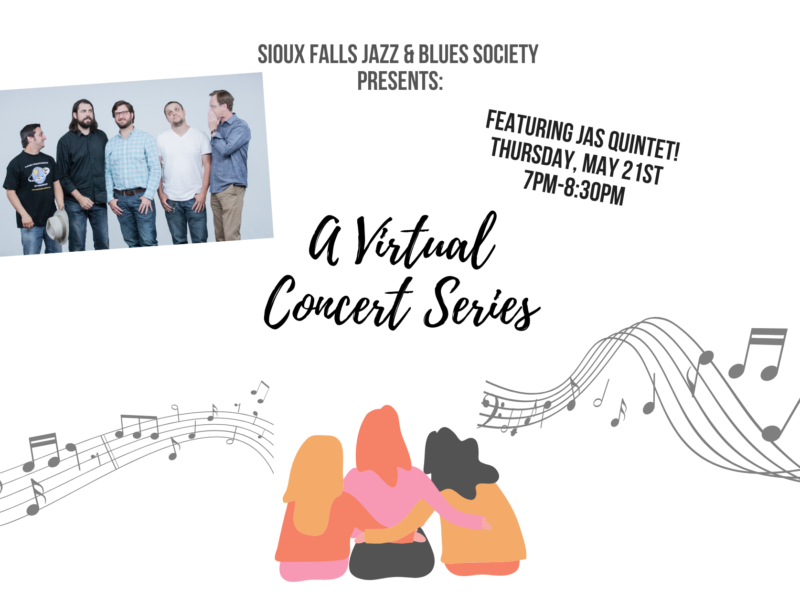 This special livestream will include live footage from a variety of JAS Quintet performances as well as cameos from the musicians.
During the performance, JAS Quintet will be commenting and interacting with viewers via the comment section!
Hope to "see" you on Facebook Live at on the Sioux Falls Jazz & Blues Society Facebook page at www.facebook.com/SFJazzBlues!
About: The JAS Quintet is a five-piece instrumental group that specializes in original jazz music and standards throughout the jazz age. JAS Quintet consists of the following musicians:
Joel Shotwell | Saxophone
Jim Speirs | Trumpet
Jeffrey Paul | Piano
Andrew Reinartz | Bassa
Daniel Heier | Drums