Overview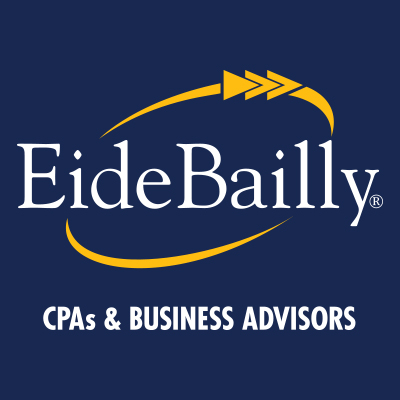 Inspired Perspectives | ACA: Are You In Compliance?
The Affordable Care Act continues to evolve, making it difficult to maintain compliance. In this session, Eide Bailly will review the latest developments and discuss how to ensure compliance.
They will dive into recent updates to the ACA, such as the expiration of good-faith relief as mentioned in IRS Notice 2020-76, review forms and reporting requirements, as well as explore commonly asked questions and provide examples.
Learning Objectives:
Review recent Affordable Care Act (ACA) updates.
Discuss common ACA questions.
Identify reporting requirements and deadlines.
Explore current ACA examples.
Please register for this free webinar at the ticket link above.
Presenters:
Tonya Rule, CPA, Partner-in-Charge of Health Care Reform | Eide Bailly
Tonya has 20+ years public accounting experience providing tax and consulting services to individuals and businesses. She currently leads the firm's Health Care Reform specialty services and helps businesses with the rules surrounding the Affordable Care Act. She assists large employers with the compliance requirements, Forms 1094-C and 1095-C, and she also advises them on very technical rules that many employers and advisors aren't aware of. In addition, she works with small businesses who are planning on expanding their current operations to make sure they are doing everything from measuring their employees correctly to deciding on the best insurance plan for their business. Tonya regularly works with clients on various ACA IRS notices and has been very successful in getting most of these penalties abated.
Shawn Deluhery, CPA, Senior Manager | Eide Bailly
Shawn has been with the firm for over eight years and brings a clear communication style, operations focus, and modeling leadership to every engagement, helping his clients understand the process so they can make informed decisions. Shawn serves healthcare providers in areas of finance, operations, and strategic consulting. He performs operation engagements for providers looking for further efficiency and other improvements to service line operations, and he consults with providers to assist in quantifying strategic plans.
CPE Information
CPE Credit: 1
Field of Study: Specialized Knowledge
Level of Knowledge: Update
Delivery Method: Group-Internet Based
Additional Information: This is a Group-Internet Based Webinar. No prerequisites or advanced preparation required. For information regarding refund, complaint and program cancellation policies, please contact Amy DeGeorge.