Overview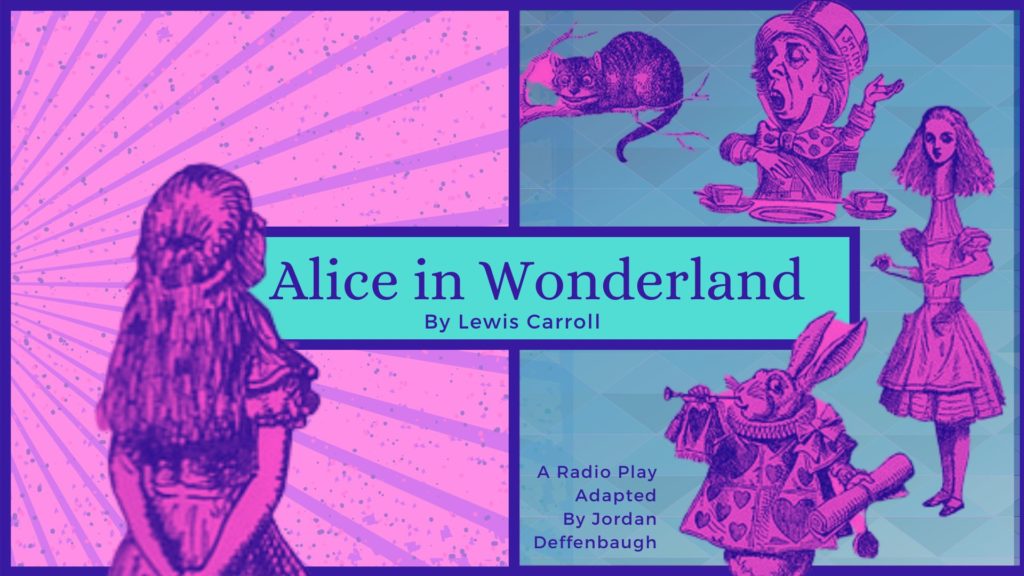 The classic tale by Lewis Carroll, adapted for the radio!
Join Alice, as she tumbles down the rabbit hole and meets a bizarre cast of characters like the Mad Hatter, the White Rabbit, the Chesire Cat, and many others. A wonderful story for the whole family to enjoy!
This broadcast will be happening on Facebook Live at www.facebook.com/siouxfallstheatre.
Starring…
Alice – Kara Davidson
The White Rabbit – Courtney Hardie
Mouse – Anastasia Agelakis
Lory – Connie Sivertson
Duck – Bryn Mongeau
Dodo – Brooklyn Kellenberger
Eaglet – Makena Portinga
Pat – Amy Gage
Animal 1 – Brooklyn Kellenberger
Animal 2 – Malle Driscol
Animal 3 – Amy Gage
Animal 4 – Matt Carda
Animal 5 – Emma Ahlers
Bill – Evan Pietrzak
Tiger Lilly – Julie Sauer
Rose – Celeste Bryant
Daisy 1 – Malle Driscoll
Daisy 2 – Makenna Portinga
Violet – Bryn Mongeau
Caterpillar – Isaac Smith
Chesire Cat – Leigh Spencer
March Hare – Myriam Zamy
Mad Hatter – Amber Bosworth
Dormouse – Emma Ahlers
Two of Spades – Matt Carda
Five of Spades – Isaac Smith
Seven of Spades – Evan Pietrzak
Queen of Hearts- Abby Berke
King of Hearts – Anthony Hunke
Knave – Connie Sivertson
Tweedle-Dee – Molly McFarland
Tweedle-Dum – Leigh Spencer
Support the Sioux Empire Community Theatre by becoming a patron: www.patreon.com/siouxempirecommunitytheatre.
Interested in auditioning for a future radio play? Go to the event website for more information.