Overview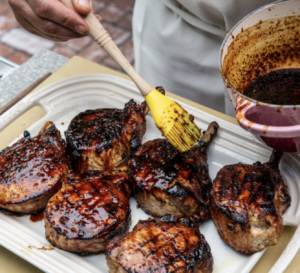 INSTRUCTOR: MICHAEL CHARPENTIER & LUKAS FINCH
$120 + tax
Michael Charpentier is pairing up with Lukas Finch, bartender at Carpenter Bar, for a fun night out demonstrating BBQ tips and new recipes, while enjoying a few refreshing cocktails paired to the menu from a local cocktail connoisseur!
Menu:
Grilled Vegetable & Homemade Pickle Salad | F.Y.C
Jamaican Jerk Mixed Grill | Dark Daze
Tres Leches Pound Cake | El Gato
Plum's Cooking School exists to help you grow as a cook and deepen your love for the culinary arts. Our classes meet you right where you are on your cooking journey. Whether you are a beginner, expert, or simply curious, you'll have the opportunity at Plum's to learn and grow. Classes are taught both demonstration-style and hands-on by chefs and include samples of the food prepared.