Overview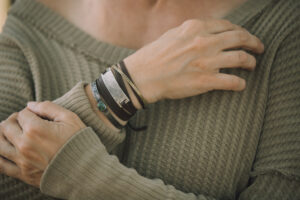 Our favorite, Bohemian Blu, will be back again for another trunk show just in time for your last minute holiday shopping. You don't want to miss this!
Things to know…
> We're receiving a huge shipment of brand new pieces just for this trunk show!!
> Come at 10 am to get FIRST look at the product
> It's a week long trunk show!
ABOUT BOHEMIAN BLU
We love what we do! Every gem, crystal, and piece of brass or silver is a wonderful, beautiful challenge!
We don't do "perfect". If we were to sum up what Bohemian Blü jewelry is, it would be "perfectly imperfect"! No "one" gemstone is alike… not every piece of brass or silver is hammered the exact same way. It is what makes handmade art unique. Many pieces can be made in multiples… however no two will be exact. Every Bohemian Blü piece is truly made with love and care. Our hand hammered pieces are very lightweight and comfortable; made to be simple, modern and timeless.
Have fun browsing our website and don't forget to keep checking back! We continually add new pieces!
ABOUT THREADS BY SIMPLY PERFECT
In 2006, Penny Klinedinst opened a small retail store so she could provide her design clients with unique, high quality products.
Her first store was 800 square feet; today, it's 8,000 square feet. Simply Perfect and Threads are filled with stunning furniture, textiles, furnishings, accessories, bed and bath items, artwork and clothing.
Penny's personal philosophy drives the store's focus on simplicity, balance and beauty (to learn more, visit the Blog.)
"There's a card in my closet that I see every day," says Penny. "It reads: 'I will make all things beautiful. This will be my life.' And it is. If I'm not creating, I'm thinking about creating or renewing myself so that I can create more. It could be anything from designing a client's living room to planning a new product line to refinishing a table."