Overview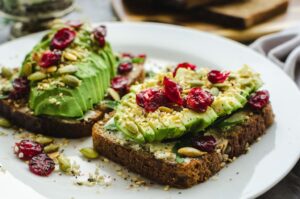 INSTRUCTOR: LIZZIE STEWART
$90 + tax
Enjoy the most perfect Holiday morning meal with grandma's fruit cake and biscuits and gravy. Chef Lizzie Stewart will be demonstrating classic recipes with an elevated twist!
*Please note if you are signing up for this class and there are 8 or fewer seats left you will be seated in our second row.
Menu:
Grandma Bulgers Bourbon Soaked Fruit Cake
New Orleans Milk Punch
Christmas Avocado Toast
Nancy's Famous Biscuits and Gravy
Plum's Cooking School exists to help you grow as a cook and deepen your love for the culinary arts. Our classes meet you right where you are on your cooking journey. Whether you are a beginner, expert, or simply curious, you'll have the opportunity at Plum's to learn and grow. Classes are taught both demonstration-style and hands-on by chefs and include samples of the food prepared.