Overview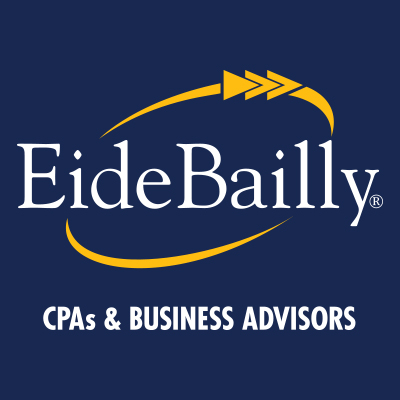 Inspired Perspectives | Control Strategies to Minimize Cyber Risk and Reduce Fraud Opportunities
Minimizing risk and reducing fraud opportunities remain top priorities for all businesses.
During this webinar, Eide Bailly's Risk Advisory and Fraud & Forensic professionals will discuss accounting and technology control recommendations to minimize cyber risk and fraud possibilities.
They will discuss identifying and mitigating risk in an evolving landscape by covering recent cases and providing best practices.
Learning Objectives:
Define and identify cyber risks and fraud threats
Review accounting and technology controls
Provide best practices to reduce risk and fraud opportunities
Please register for this free webinar at the ticket link above.
Presenters:
Eric Pulse, CISA, CISM, CRISC, CCSFP, CFSA, Principal-in-Charge of Risk Advisory Services | Eide Bailly
Eric joined Eide Bailly in 2013 and has over 25 years of experience in public accounting and consulting. He leads Eide Bailly's Risk Advisory Services practice and specializes in providing information technology, risk advisory, and cybersecurity consulting services to a variety of industries, including banking, credit unions, healthcare, insurance, retail, manufacturing, and governments. He advises Eide Bailly clients on how to keep their valuable data secure in a world of increasingly sophisticated cyber threats. With his many years of experience, Eric has become a true thought leader in the culture of cybersecurity.
Eric Hansen, CFE, CFCI, CFI, Senior Manager | Eide Bailly
Eric provides forensic and investigative accounting services on complex financial transactions in order to help clients understand the details of those transactions. He specializes in fraud detection, investigation, and prevention consulting services and tailors his services to clients' specific needs. He is a Certified Fraud Examiner, Certified Financial Crimes Investigator, Certified Forensic Interviewer, and former Certified Law Enforcement Officer. Eric's vast experience in working with a variety of organizations and industries combined with his extensive fraud knowledge position him to be an ideal expert witness. He has testified in numerous civil and criminal cases, providing the courts with the financial story and testifying with credibility.
CPE Information
CPE Credits: 1
Field of Study: Specialized Knowledge
Level of Knowledge: Intermediate
Delivery Method: Group-Internet Based
Additional Information: This is a Group-Internet Based Webinar. No prerequisites or advanced preparation required. For information regarding refund, complaint and program cancellation policies, please contact Amy DeGeorge.