Overview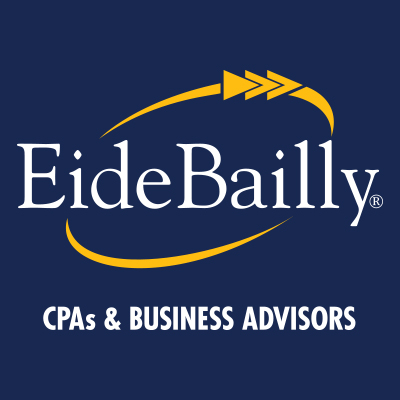 Join Eide Bailly for their webinar Creating a Culture of Security: Cybersecurity Trends.
Course Description:
Have you created a culture of a security within your organization? It's not a matter of if an incident will occur, it's a matter of when.
Planning for a cybersecurity incident now can save you time and money in the future. Not getting cybersecurity right could mean going out of business when a breach occurs.
This webinar will help you create a culture of security as well as learn about current trends and next steps.
Please register for this free webinar at the ticket link above.
Learning Objectives:
Review cybersecurity trends.
Identify the risks of error for your business.
Outline next steps to mitigate risk.
Presenters:
Michael Nouguier, CISSP, PMP, Director of Cybersecurity | Eide Bailly
Michael brings with him 15 years of IT and Cybersecurity experience. He holds a BA in Business Administration with a Computer Information Systems Emphasis and an MBA with an emphasis in Leadership, Project Management, and IT Governance from Colorado Christian University. Michael also holds several certifications including Certified Information Systems Security Professional (CISSP), Project Management Professional (PMP), Comptia A+, Network+, & Security+ Certified 2010, and more. He is based in the Colorado office and serves Eide Bailly clients firmwide.
Jason Olson, MBA, CPA/CFF, CFE, CFI, Partner | Eide Bailly
Jason is a partner with Eide Bailly's Fraud & Forensic Advisory Services division. For over 15 years, he has been overseeing proactive and reactive forensic accounting and digital forensic engagements. Jason spends the majority of his time assisting clients who are dealing with a financial or cyber incident. He often works closely with clients for internal investigative, insurance claim, civil, and/or criminal litigation purposes. With such well-rounded experience, Jason often gets called in to provide litigation support for civil and criminal proceedings when concerns of fraud are involved.
CPE Information
CPE Credit: 1
Field of Study: Specialized Knowledge
Level of Knowledge: Overview
Delivery Method: Group-Internet Based
Additional Information: This is a Group-Internet Based Webinar. No prerequisites or advanced preparation required. For information regarding refund, complaint and program cancellation policies, please contact Amy DeGeorge.