Overview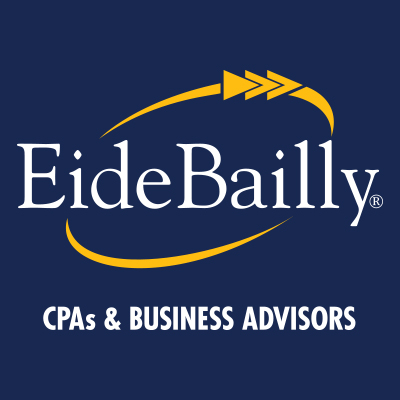 Inspired Perspectives | Cybersecurity Standards for your Employee Benefit Plan
It is your responsibility as plan fiduciary to take the appropriate steps to mitigate cybersecurity risks involving your employee benefit plans.
Have you created a culture of security within your organization?
Your employee benefit plans are an appealing target for cybercriminals since they contain millions of dollars in assets and personal data on participants, making it not a matter of if an incident will occur, but a matter of when.
The United States Department of Labor (DOL) recently released its Cybersecurity Program Best Practices, advising on twelve actionable steps that should be taken to protect your plans against cybersecurity risks.
Protecting against and planning for a cybersecurity incident now can save you time and money in the future. The Eide Bailly team is here to help you create a culture of security, learn more about the DOL cybersecurity standards, and understand the next steps to protecting your data.
Learning Objectives:
Discuss DOL cybersecurity standards
Review cybersecurity trends in the industry
Discover risks for your plan and participants
Outline next steps to mitigate risk
Please register for this free webinar at the ticket link above.
Presenters:
Michael Nouguier, CISSP, PMP, Director of Cybersecurity Services | Eide Bailly
Michael has 20 years of IT and Cybersecurity experience. He focuses on building strategy and hope through innovative cybersecurity solutions and works with organizations to identify the root causes of concern to remediate risk and build a greater security posture.
Troy Atkinson, CPA, Partner | Eide Bailly
Troy focuses exclusively on auditing the financial statements of Employee Benefit Plans. He attends trustee meetings to report on the annual audit and communication letters to those in charge of governance. Troy spends the time to fully develop internal control improvements and best practices for trust funds. He follows these suggestions through the coordination with plan professionals, communications with the client to final implementation and review.
CPE Information
CPE Credit: 1
Field of Study: Specialized Knowledge
Level of Knowledge: Intermediate
Delivery Method: Group-Internet Based
Additional Information: This is a Group-Internet Based Webinar. No prerequisites or advanced preparation required. For information regarding refund, complaint and program cancellation policies, please contact Amy DeGeorge.