Overview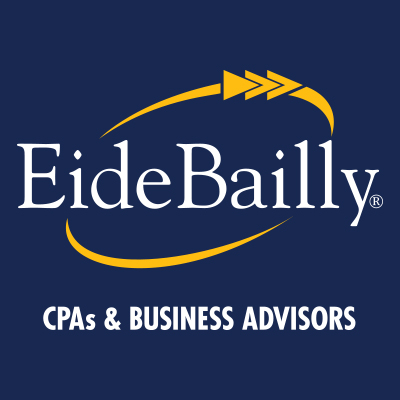 Inspired Perspectives | Data Analytics in Internal Audit
The future economy is all about data, so it is important to make sure your data is working for you!
The information that can be found from analyzed data trends can help you determine where you might be vulnerable or where risks may be hidden.
Utilizing data analytics in conjunction with Internal Audit gives your organization point in time response to help mitigate your exposure to risk and improve operational efficiency.
Learning Objectives:
Outline what data analytics is and why it is important.
Review the benefits of data analytics in internal audit.
Identify the impact of data analytics on your organization.
Please register for this free webinar at the ticket link above.
Presenters:
Jason Olson, MBA, CPA/CFF, CFE, CFI, Partner | Eide Bailly
Jason is a partner with Eide Bailly's Fraud & Forensic Advisory Services division. For over 15 years, he has been overseeing proactive and reactive forensic accounting and digital forensic engagements. Jason spends the majority of his time assisting clients who are dealing with a financial or cybersecurity incident. He often works closely with clients for internal investigative, insurance claim, civil, and/or criminal litigation purposes. With such well-rounded experience, Jason often gets called in to provide litigation support for civil and criminal proceedings when concerns of fraud are involved.
Nathan McMurtrey, Principal | Eide Bailly
Nathan believes that every company can be a data company. As the leader of our data analytics practice, he helps businesses reach that vision. Previously, Nathan was the CEO and founder of Xerva, a business intelligence company located in Orem, Utah. Nathan loves to watch data transform businesses and go from being a liability to an asset.
Scott Sisel, CPA, Partner-in-Charge of Internal Audit | Eide Bailly
Scott leads the firm's Internal Audit services practice. He has served a variety of industries with a focus on the healthcare industry. More specifically, Scott has advised public and private health care organizations, including health systems, health insurers, and accountable care and related organizations. He assists organizations in various industries on risk management, internal controls and audit, debt financing and equity transactions, operational improvement analysis, business restructuring, and other regulatory and compliance matters. Scott's expertise also includes risk assessment, risk management, and the development of industry best control practices.
CPE Information
CPE Credit: 1
Field of Study: Specialized Knowledge & Applications
Level of Knowledge: Overview
Delivery Method: Group-Internet Based
Additional Information: This is a Group-Internet Based Webinar. No prerequisites or advanced preparation required. For information regarding refund, complaint and program cancellation policies, please contact Amy DeGeorge.