Overview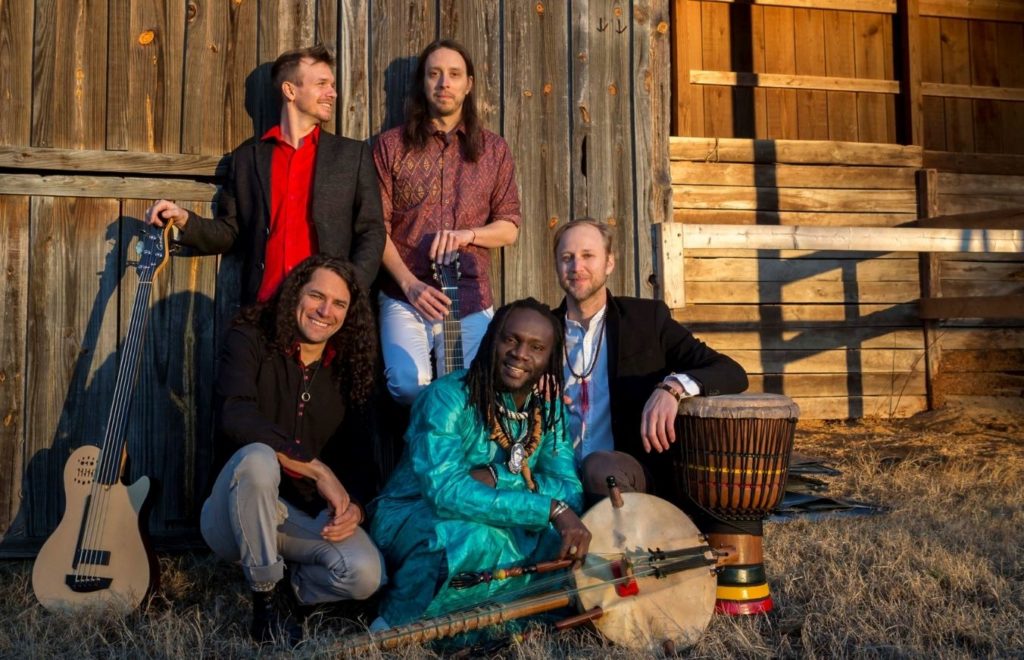 Diali Cissokho & Kaira Ba – Levitt at the Falls: Free Outdoor Concert
Diali Cissokho & Kaira Ba ecstatically explore the spiritual songs, stories, and rhythms of Senegal's millennia-old Mandé culture. Cissokho comes from a long line of prominent griots who are entrusted to maintain a West African village's genealogies and important ceremonial affairs through song. But he is much more than a preservationist.
Cissokho and his band, Kaira Ba, effortlessly integrate the traditional sounds of the kora with a modern rush of electric guitar and an exuberant rhythm section. Together, Diali Cissokho & Kaira Ba sustain one of West Africa's most expressive legacies with their own energetic interpretations.
Featured food trucks: Buffalo Gal Concessions, Harry's Yellow Submarine, and Ollies
Beverage Vendor: JJ's
Community Partner: Sioux Falls World Refugee Day
Diali Cissokho Concert sponsored by: MidAmerican Energy
World Music Series sponsored by: an anonymous donor supporting Sioux Falls Thrive
2021 Levitt at the Falls Season presented by: Sanford Health
Come to the Lloyd Lawn at the Levitt for this free outdoor concert. Open seating is available on the lawn; please bring blankets and lawn chairs. You also can bring your own food and non-alcoholic beverages (no outside alcohol permitted).
Social distancing and masks are encouraged. Parking is free after 5:00pm and on the weekends downtown. See you at the Levitt!