Overview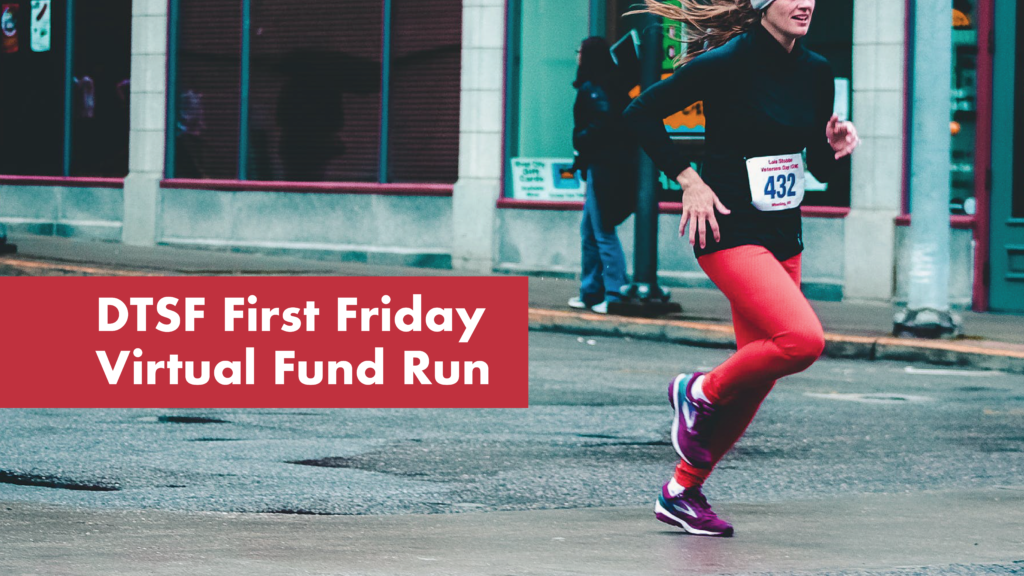 One Sioux Falls Race Series: First Friday Virtual Fund Run
For this event, you will have between Friday, June 5, at 7:00am until Sunday, June 7,  at 6:00pm to submit your times and photos online.
Click here to learn about the One Sioux Falls Race Series Virtual Runs.
Run or walk your race distance and capture your time. You can run on a treadmill, trail, road, park, sidewalk, or simply run or walk around your house or yard.
Take several pictures of yourself at various points during the event including but not limited to Start, On Course, Finish, and Candid Before/During/After pictures for fun. Make sure your BIB number is visible in all the photos.
With your registration fee, you will get a One Sioux Falls Event Shirt, Event BIB, Virtual Run, and make a $10 donation to a DTSF Member Business.
In addition, each participant will have the opportunity to create a fundraising page to raise additional funds for the DTSF Economic Development Fund using AllSportCentral's Donation/Fundraising Module.
Team Competition: DTSF businesses (located downtown) can organize teams of runners. Teams can register, buy shirts, and encourage friends and family to donate. Please contact Sarah at events@dtsf.com to register your team!
Individuals can join any business team they wish to support. Miles are logged via treadmill, walking, running, etc.
Businesses that finish in the top five keep the amount of money raised. The rest of the will be evenly distributed between all the other businesses.
Learn more about the DTSF Virtual Fund Run here.
The Downtown Economic Development Incentive Fund (DEDIF) was established in the mid 1990's to support small businesses and enhance the vibrancy of Downtown Sioux Falls. DTSF has used DEDIF in the past for micro loans to small businesses and to establish the Retail Incubator Program. Most recently, DEDIF was used to provide financial aid to businesses impacted by the Coronavirus pandemic. The DTSF First Friday Fund Run will help supplement DEDIF and provide support to downtown businesses by directly rewarding the top five businesses to raise money by their teams. The remaining funds will be equally distributed to the other participating businesses.