Overview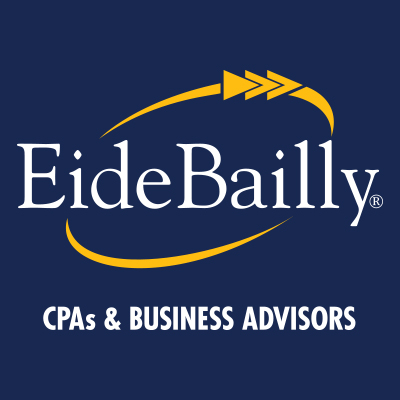 Inspired Perspectives | Economic and Market Update
Eide Bailly Financial Services invites you to join them for a webinar presentation by Jeffrey Kleintop, Senior Vice President and Chief Global Investment Strategist at Charles Schwab & Co.
During this webinar, Jeffrey will discuss key topics surrounding the Global Market Outlook.
Learning Objectives:
Discuss the road ahead for the economy and markets during late 2021 and into 2022.
Outline which asset classes could be the new leaders in the coming cycle, as new cycles bring new market leadership.
Provide analysis on the implications related to the latest legislation changes.
Please register for this free webinar at the ticket link above.
Moderator:
Brad Kelley, Principal-in-Charge of Financial Services | Eide Bailly Financial Services, LLC
Brad's leadership of Eide Bailly Financial Services spans over a decade. As Principal-in-Charge of Financial Services, Brad has cultivated a team of investment advisors managing over $1 billion in assets. Brad's passion is providing skilled guidance to his clients using an integrated approach to holistic wealth planning. He provides specialized solutions for in-depth and sophisticated situations for high-net worth individual and business clients in the areas of financial planning, investment management/advisory services, and insurance strategies. When you work with Brad, you can be sure that an experienced team of professionals is in place to handle your complex needs.
Presenter:
Jeffrey Kleintop, CFA®, Senior Vice President, Chief Global Investment Strategist | Charles Schwab & Co., Inc.
As Senior Vice President and Chief Global Investment Strategist at Charles Schwab, Jeffrey is responsible for analyzing and discussing international markets, trends, and events to help investors understand their significance and financial implications. He provides research, commentary, and actionable insights to Schwab's client-facing teams and the firm's Investor Services and Advisor Services clients.
Prior to joining Schwab, Jeffrey served as chief market strategist at LPL Financial. Earlier in his career, he was chief investment strategist at PNC Wealth Management and senior investment strategist at ARIS Corporation of America. Cited in The Wall Street Journal as one of "Wall Street's best and brightest," Jeffrey frequently appears on CNBC, Bloomberg TV, and CNN, and is often quoted in The Wall Street Journal, Barron's, and the Financial Times.
CPE Information
CPE Credit: 1
Field of Study: Economics
Level of Knowledge: Update
Delivery Method: Group-Internet Based
Additional Information: This is a Group-Internet Based Webinar. No prerequisites or advanced preparation required. For information regarding refund, complaint and program cancellation policies, please contact Amy DeGeorge.