Overview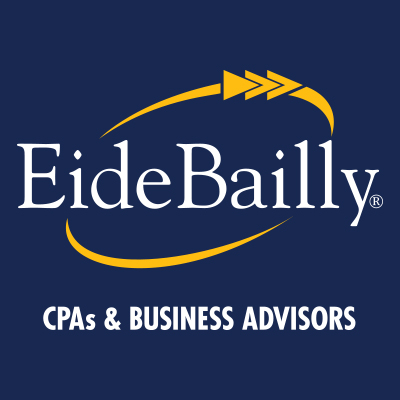 Economic and Market Update
Join Eide Bailly as they take a closer look at the various events and economic headlines that helped drive market performance for the first half of 2021. They'll also explore what may be in store for investors in the near future.
Learning Objectives:
Review the most critical market events from the first half of the year
Provide analysis on the implications of proposed legislation changes
Review methodologies to identify and map cyclical market shifts
Please register for this free webinar at the ticket link above.
Moderator:
Brad Kelley, Principal-in-Charge of Financial Services, Eide Bailly Financial Services, LLC
Brad's leadership of Eide Bailly Financial Services spans over a decade. As Principal-in-Charge of Financial Services, Brad has cultivated a team of investment advisors managing over $1 billion in assets. Brad's passion is providing skilled guidance to his clients using an integrated approach to holistic wealth planning. He provides specialized solutions for in-depth and sophisticated situations for high-net worth individual and business clients in the areas of financial planning, investment management/advisory services, and insurance strategies. When you work with Brad, you can be sure that an experienced team of professionals is in place to handle your complex needs.
Presenter:
John B. McDermott, Ph.D., Chief Investment Strategist, Symmetry Partners, Department of Finance, Fairfield University
Dr. McDermott is renowned for his academic research on the role of liquidity in financial markets. He has been published in numerous academic journals, including The Journal of Banking and Finance, The Journal of Financial Markets, and The Journal of Futures Markets. Dr. McDermott received his undergraduate degree from the U.S. Coast Guard Academy, his M.B.A. from Columbia University and his Ph.D. from the University of Connecticut. The Financial Management Association International and American Association of Individual Investors honored him with the 2000 Best Completed Dissertation Award for the dissertation that "makes the most significant contribution to the field of investment analysis" for his dissertation entitled "Essays on Liquidity in Financial Markets."
CPE Information
CPE Credit: 1
Field of Study: Economics
Level of Knowledge: Update
Delivery Method: Group-Internet Based