Overview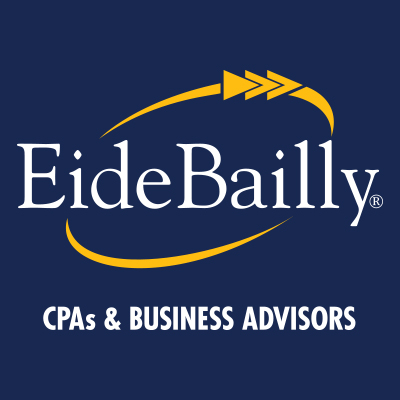 Inspired Perspectives | Employee Benefit Plan Governance and Audit Matters
Your employee benefit and retirement plan is an important part of your business. Staying up to date with your fiduciary duties and responsibilities in an ever changing regulatory environment is not easy, and non-compliance comes with risk.
During this webinar, Eide Bailly will discuss what your fiduciary responsibilities are, identifying common errors and how to prevent those errors and the AICPA's new SAS 136 audit standard.
Learning Objectives:
Discuss fiduciary duties and responsibilities
Explore common employee benefit plan errors and how a plan can minimize their risk
Discussion regarding the new SAS 136 audit standard
Please register for this free webinar at the ticket link above.
Presenters:
Adam Campbell, CPA, Senior Manager | Eide Bailly, LLP
Adam joined Eide Bailly in 2010 and has provided audit and consulting services for employee benefit plans during his entire 10+ year tenure. Adam currently co-leads the Mumbai, India, Eide Bailly employee benefit plan practice that is responsible for completing over 340 benefit plan audits annually and works in conjunction with over 20 U.S. Eide Bailly office locations. Adam is heavily involved in developing and executing Eide Bailly's internal employee benefit plan trainings and seminars. Historically, he has served on the MNCPA's employee benefit plan financial statement task force review team. Adam also performs SOC 1 examinations over benefit plan administrators and currently serves on Eide Bailly's internal employee benefit plan administrators SOC 1 review team.
John Jeffrey, Corporate Counsel | Alerus Financial, NA
John Jeffrey joined Alerus in 2001 after 18 years in private practice. As corporate counsel, Mr. Jeffrey heads the legal team for Alerus Retirement and Benefits working on plan design, compliance, tax, and fiduciary issues. His group specializes in defined contribution arrangements including 401(k), 403(b), 457, and Employee Stock Ownership Plans (ESOPs).
CPE Information
CPE Credit: 1
Field of Study: Auditing
Level of Knowledge: Intermediate
Delivery Method: Group-Internet Based
Additional Information: This is a Group-Internet Based Webinar. No prerequisites or advanced preparation required. For information regarding refund, complaint and program cancellation policies, please contact Amy DeGeorge.