Overview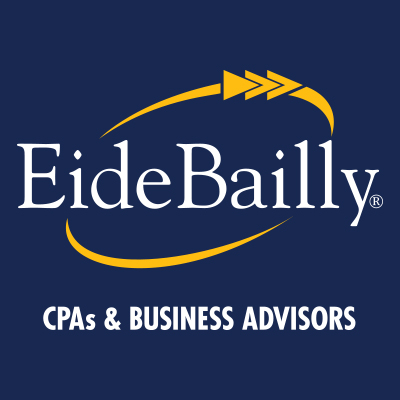 Inspired Perspectives | Employee Stock Ownership Plan (ESOP): Is It a Good Fit for Your Organization?
You may have heard of Employee Stock Ownership Plans (ESOPs), but do you know if an ESOP is right for your organization?
In this webinar, Eide Bailly will explore what an ESOP is, how it works, the key benefits and potential challenges as well as why you might consider an ESOP for your organization.
Learning Objectives:
Outline the ESOP structure and how it works.
Identify key benefits and potential challenges of an ESOP.
Discuss next steps to determining whether an ESOP is right for you.
Please register for this free webinar at the ticket link above.
Presenters:
Kirk Lindemann, CPA, Partner | Eide Bailly
Kirk brings over 20 years of experience to a knowledgeable team of advisors who specialize in serving employee-owned companies and their employee benefit plans. With a focus on closely held businesses including architect and engineering firms, contractors, ag-related entities, manufacturers, dealerships, and hospitality and recreation, Kirk and the team provide a variety of services including audit, tax, accounting, and business consulting services. His experience with ESOP feasibility analysis, forecast modeling, and financial due diligence related to mergers and acquisitions has led Kirk to become a firmwide resource for Eide Bailly on employee-owned companies. Kirk has also spoken at various conferences and several local chapter events on topics related to accounting issues for ESOPs and employee-owned companies.
Bart McIlonie, Atlas Legal Services, PLLC
Bart McIlonie is the lead ESOP attorney and President and Founder of Atlas Legal Services. He has provided business ownership transition and ESOP advisory services for privately held clients throughout his career. Prior to forming Atlas Legal Services, PLLC, he was a member and shareholder of a nationally recognized ESOP consulting and law firm. He has represented ESOP plan sponsors and ESOP trustees in transactions establishing ESOPs as well as shareholders selling to an ESOP.
CPE Information
CPE Credit: 1
Field of Study: Auditing
Level of Knowledge:Basic
Delivery Method: Group-Internet Based
Additional Information: This is a Group-Internet Based Webinar. No prerequisites or advanced preparation required. For information regarding refund, complaint and program cancellation policies, please contact Amy DeGeorge.