Overview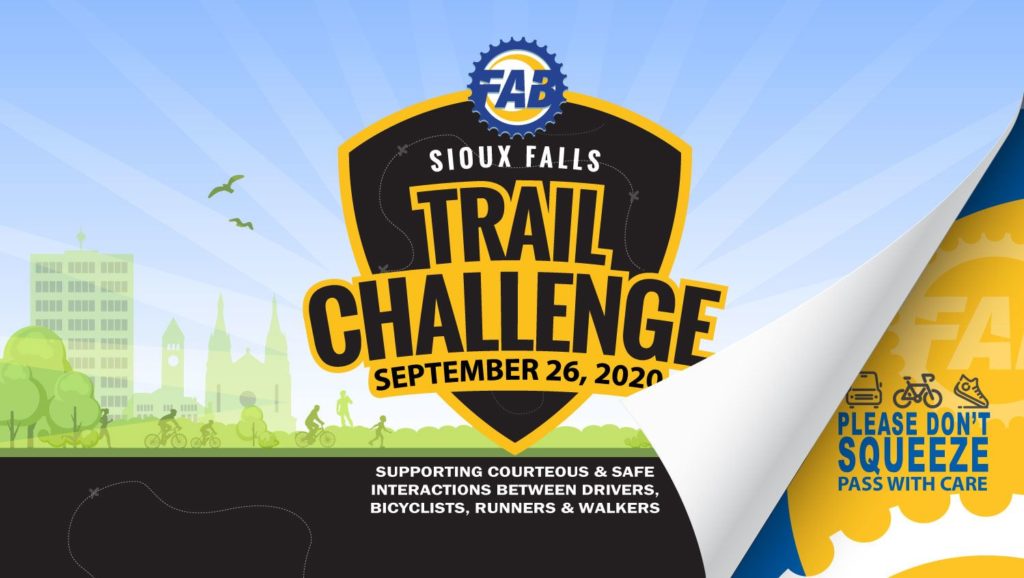 Celebrate outdoor recreation in Sioux Falls! Falls Area Bicyclists (FAB) and their partners challenge you and your family to get outside.
Challenge Options:
Full Challenge – Complete the entire 20-mile paved bike trail loop. Optional 10 mile extra credit loop is available. Water, snack, and fun support stations will be spaced around the trail.
Half Challenge – FAB will provide a shuttle service back to the start from the Elmen Trailhead at roughly the 10-mile mark. A great option for families with little ones, or runners, or walkers.
Name Your Own Challenge – Just get outside and enjoy the day and support outdoor recreation in Sioux Falls.
The Jones building is the start and stop location to challenge people to ride the trail loop and celebrate their accomplishments at the end.
FAB will advocate and educate on proper trail usage and alternative modes of transportation.
$15 – Early-Bird Registration
$20 – After September 1
$25 – Day of Event Registration
Kids under 18 register for free with adult registration!