Overview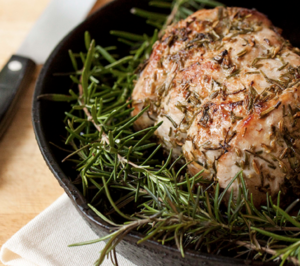 INSTRUCTOR: GABY SATURNO & SEAN HOFER
$250 + tax
Gaby and Sean are back for another Special Reserve class! As the weather gets cooler, they will be demonstrating some fall comfort food to warm you up.
Each ticket is good for 2 seats. Each pair will receive a bottle of either red or white wine to share during class.
Photo courtesy of Yummy Supper.
Menu:
Pumpkin & Apple Bisque with Goat Cheese
Roasted Veggie Tartlet
Rosemary & Garlic Pork Roast
Affogato
Plum's Cooking School exists to help you grow as a cook and deepen your love for the culinary arts. Our classes meet you right where you are on your cooking journey. Whether you are a beginner, expert, or simply curious, you'll have the opportunity at Plum's to learn and grow. Classes are taught both demonstration-style and hands-on by chefs and include samples of the food prepared.