Overview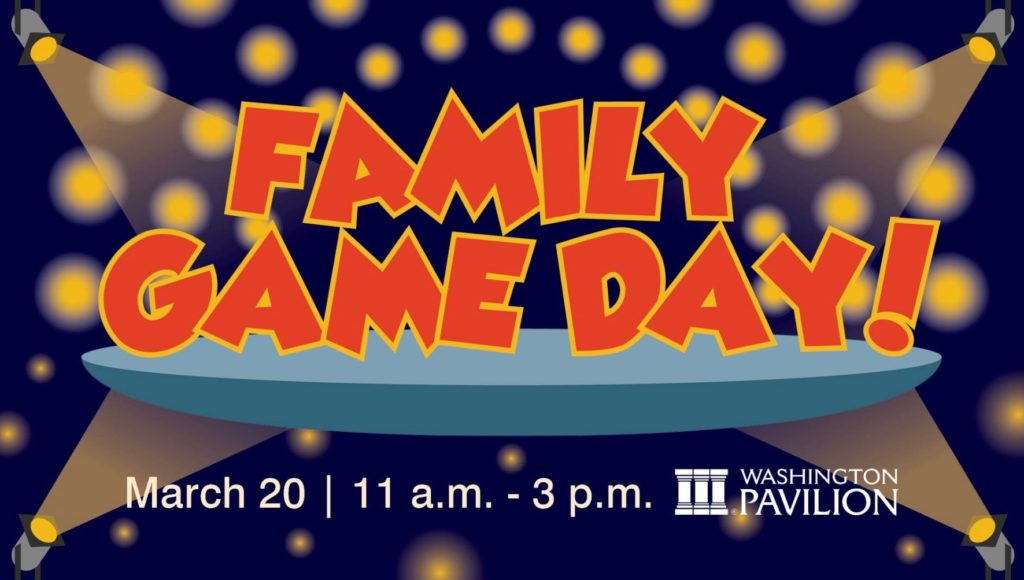 Come on down to the Washington Pavilion—you're the next contestant on Family Game Day!
Join in for free family fun with an array of entertaining games and activities for all ages!
Games include:
Fun twists on classic game shows like Wheel of Fortune, Family Feud, and more all provided by DJ Jer in the Mary W. Sommervold Hall at 11:00 am, noon, 1:00pm, and 2:00pm
An escape experience provided by Escape 605
Interactive games provided by Average Joe Gaming and the City of Sioux Falls Parks & Recreation
Reserve the Wells Fargo CineDome for a video gaming party for 50% off during the event. Call 605-731-2345 to reserve your experience today! Time slots are limited.