Overview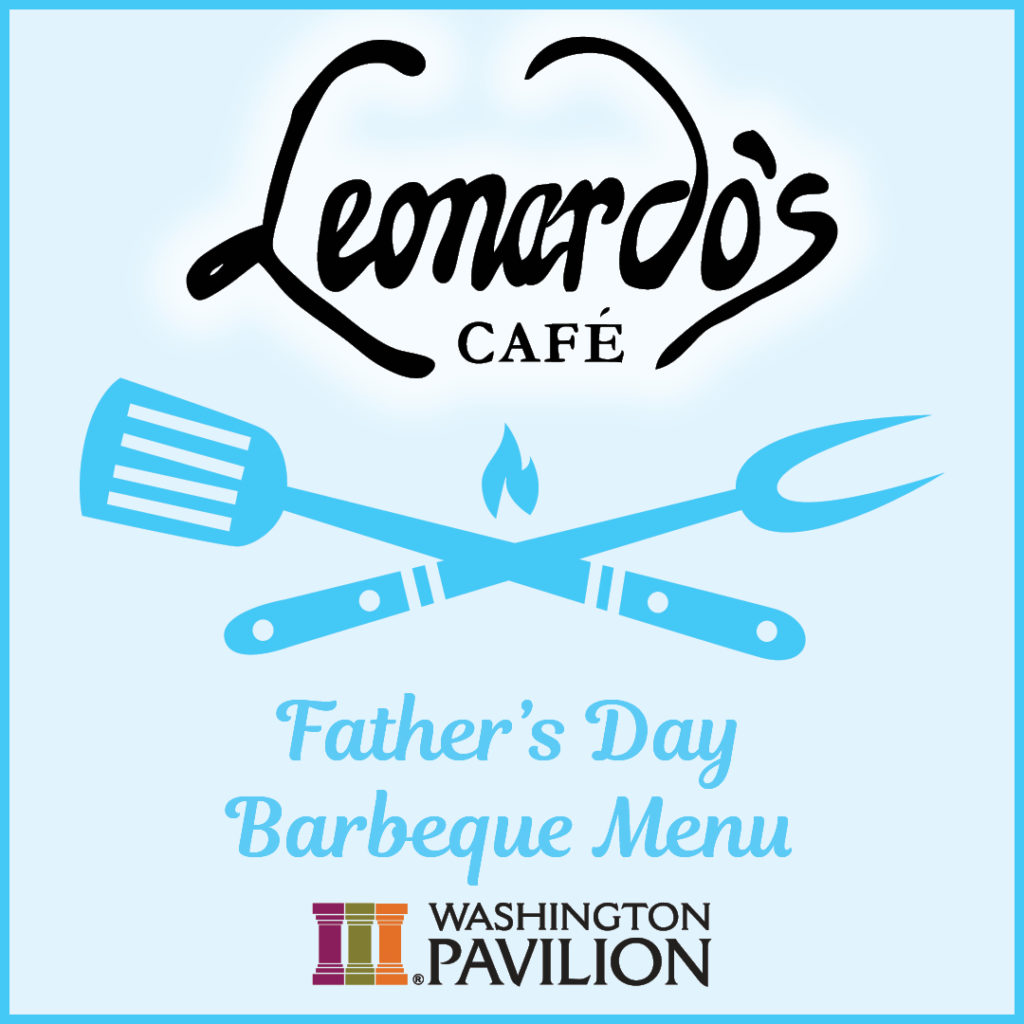 Getting ready to celebrate the World's Greatest Dad on Sunday, June 21?
Whether you're planning to fire up the grill or have a special sit-down meal indoors, let Leonardo's Café at the Washington Pavilion help with a prepared meal package including grill-ready foods.
Orders can be placed through Thursday, June 18, at 5:00pm and can be picked up until Saturday, June 20, at 5:00pm.
If you would like to order and pick up sooner, please contact Leonardo's Café and order at least a day in advance to ensure availability.
Call 605-367-6000 or order online at www.washingtonpavilion.org/fathersday.