Overview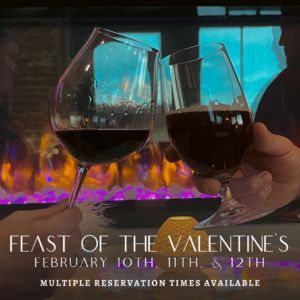 Discover the Feast of the Valentines at Harvester Kitchen with your favorite someone by your side.
Multiple Reservation Times are Available
Friday, February 10th | Saturday, February 11th | Sunday, February 12th
Here is your opportunity to show affection and appreciation for those you love! Harvester Kitchen's innovative Culinary Team has created an inspired 5-course menu for you to experience together on your preferred date and time: February 10th, 11th, & 12th.
Join us for a truly romantic holiday featuring an elegant menu, curated wine pairings, and a beautifully welcoming setting that will deliver an unforgettable evening.
*In addition to the suggested wine pairings, the Harvester Kitchen beverage menu will be available with wine, beer, and Kitchen Cocktails