Overview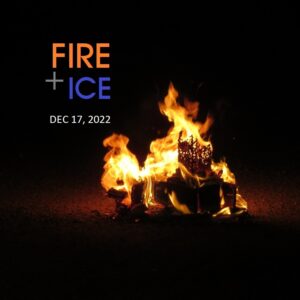 Spectacular, fiery, performance sculptures light up the night as winter settles upon the land. Nordic Iron and the iron artist community will be making art with molten iron after 6:00pm. Warm up inside BronzeAge sculpture foundry and check out a pop-up creative gift market, hot cider and desserts. Enjoy a spectacular view of the Winter Wonderland lights in Falls Park! Event held rain or snow.
Make something in cast iron! Pick up an iron tile workshop kit before Dec 16, scratch a design into the sand mold then watch it be filled with molten iron at the iron pour (fee per tile). Photo credit: Evan Barnum.
On site parking available and visitors can come and go throughout the evening. Parking next door at Brions Electric to the south and Falls Park Drive to the north. Additional parking at the farmers market pavilion a short walk across the river through the Winter Wonderland lights!