Overview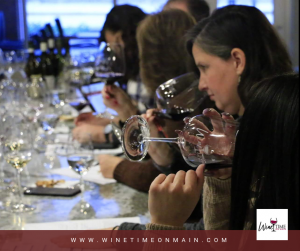 Come visit Wine Time on Main for a FREE wine tasting of Garage Wines from Chile led by John Thuringer (fine-wine consultant with Okoboji Wines) and Derek Mossman (Owner and Wine Maker with Garage Wines).
Garage Wine Company produces roughly 1500 cases total per year of old-vine Carignan, Cabernet Franc and Cabernet Sauvignon — with fruit sourced from small growers in Maule and Maipo, Chile. All the wines are made by hand with native yeasts in small tanks, punched down manually and pressed out in a small basket press.
Come enjoy this great opportunity to learn about the long-term practices of regenerative farming and the amazing wine regions located in Chile!