Overview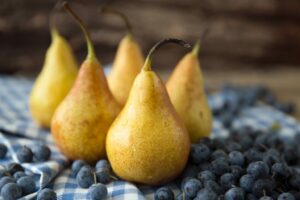 INSTRUCTOR: LAUREL LATHER
$90 + tax
June is a beautiful time to celebrate the budding garden, the air filled with aromas of chive, lilacs, and mint leaves. Learn how to use the bounty of herbs and edible blossoms readily available in June. Join laurel lather: the nostalgic chef, as she prepares the dishes loved by her friends when they gather on her patio.
Menu:
Potted Salmon Rillette with grilled Baguette
Roasted Rhubarb Salad with Herb Vinaigrette
Ginger Fennel Cupcakes with Honey Glaze
Plum's Cooking School exists to help you grow as a cook and deepen your love for the culinary arts. Our classes meet you right where you are on your cooking journey. Whether you are a beginner, expert, or simply curious, you'll have the opportunity at Plum's to learn and grow. Classes are taught both demonstration-style and hands-on by chefs and include samples of the food prepared.