Overview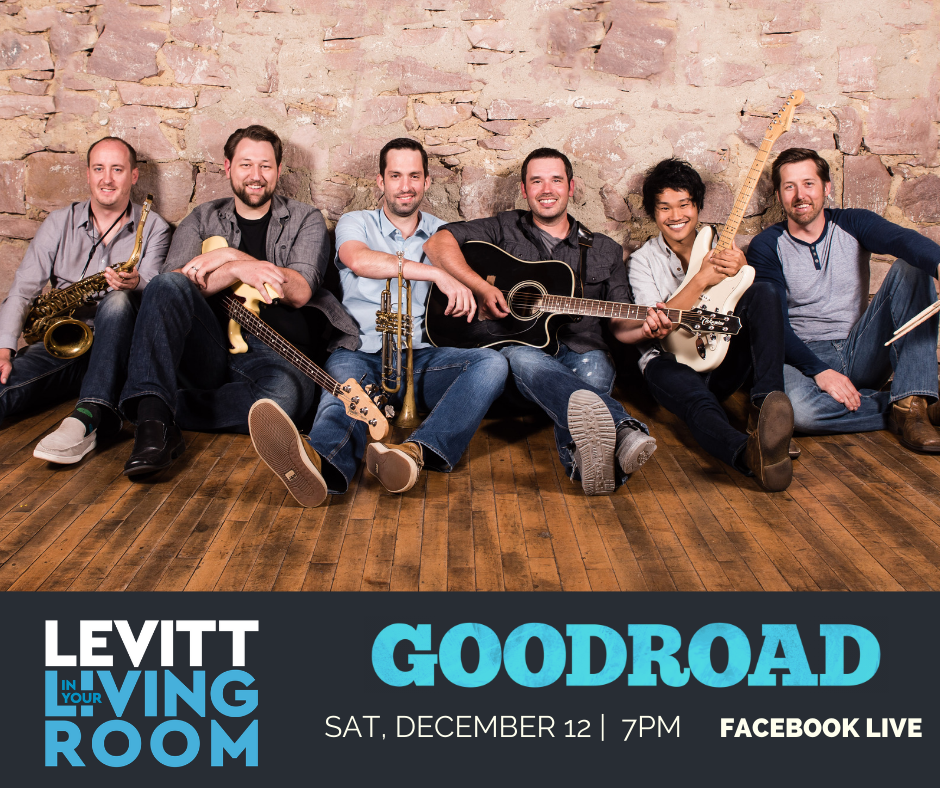 Join local favorite Goodroad, as band members share an evening of music and conversation with Levitt at the Falls. Watch Levitt In Your Living Room on Facebook Live at www.facebook.com/levittshellsiouxfalls.
"We're just a group of guys who love to play music." If you'd ask Allen Goodroad about what this band is like, that's what you'd hear. "We've come from all sorts of backgrounds to form this unique group that allows us to get away with playing anything."
Every band member is proficient in more than one instrument and members perform on a mix of guitars, saxophones, trumpets, trombones, fiddles, accordions, and keys. Goodroad plays not only original songs from their three albums, but to also top charters and crowd favorites with their distinctive twist. What can you expect? A one-of-a-kind show. To learn more, go to www.goodroadband.com.
Join the fun on the second Saturday of each month at 7:00pm (CST) on Facebook Live to experience Levitt In Your Living Room.