Overview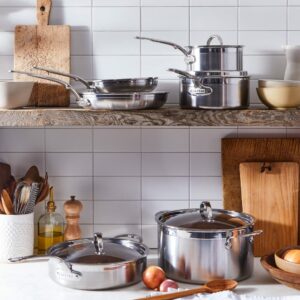 INSTRUCTOR: LIZZIE STEWART
$90 + tax
Lizzie Stewart will be partnering with Hestan Culinary representative, Kevin Smith, to teach you all about cooking with stainless steel cookware. Learn all the tips and tricks on how it's not scary to have stainless steel in your kitchen!
Spend $100 on Hestan and receive a free Hestan apron!
Spend $500 on Hestan and receive a free 9×13 inch Ovenbond baker!
Menu:
TBD
Plum's Cooking School exists to help you grow as a cook and deepen your love for the culinary arts. Our classes meet you right where you are on your cooking journey. Whether you are a beginner, expert, or simply curious, you'll have the opportunity at Plum's to learn and grow. Classes are taught both demonstration-style and hands-on by chefs and include samples of the food prepared.