Overview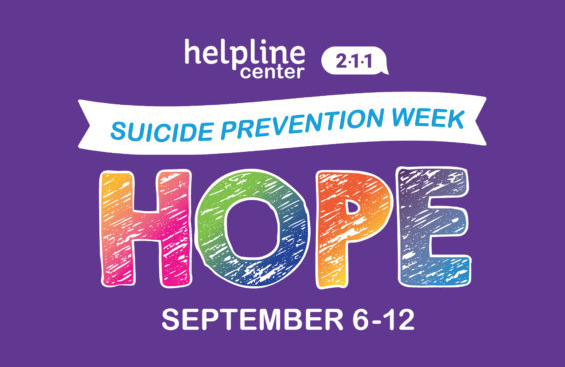 September is National Suicide Prevention Month, and the Helpline Center invites you to join them in events and promotional activities scheduled during Suicide Prevention week, September 6 – 12.
The Helpline Center is seeking volunteers to help with sidewalk chalking in downtown Sioux Falls on Tuesday, September 8.
They will fill sidewalks on Phillips Avenue with positive messaging in support of National Suicide Prevention Week.
If you are interested in helping them in chalking messages of hope and support, please contact sheri@helplinecenter.org or call 605-274-1406.
Learn more about suicide prevention and crisis support at the Helpline Center: https://www.helplinecenter.org/suicide-and-crisis-support.