Overview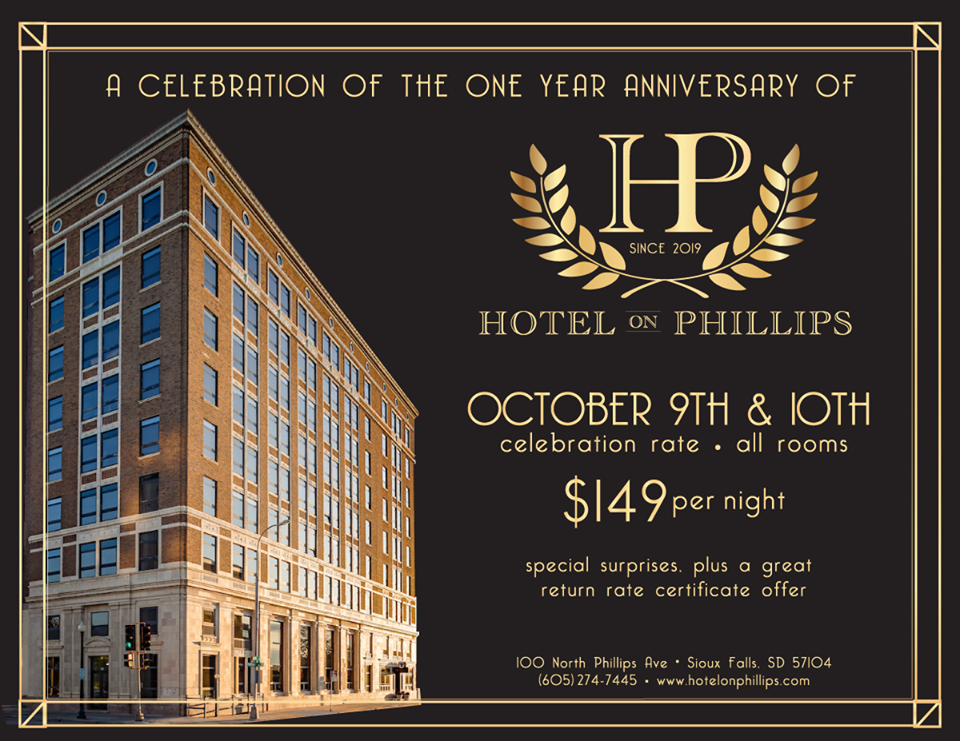 Hotel on Phillips is celebrating their one-year anniversary in October! And they are celebrating with a great rate.
On Friday and Saturday during the second weekend of October, all rooms will be offered at a $149 nightly rate.
Extra anniversary surprises will be available, plus a special discount offer for a return stay (expires March 31, 2021).
Book now, room requests are first come, first serve. Call 605-274-7445 to book your room today!