Overview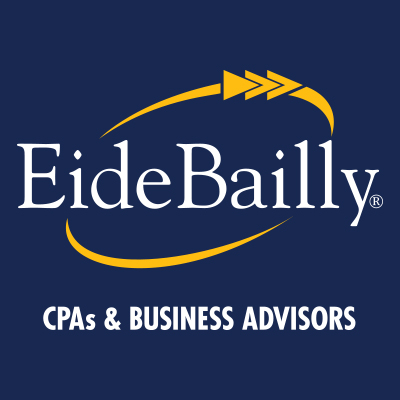 Improve Organizational Efficiency: Benefits of Internal Audit
For many organizations, limited resources and endless demands can make it difficult to look beyond day-to-day operations. Yet, the regulatory and competitive landscape demands strong internal controls.
This Eide Bailly webinar will discuss the importance of an internal audit and how it will help your organization reduce risk and improve operational performance.
In addition, they will explore the benefit of a performance audit, which is a unique technique used to evaluate the economy, efficiency, and effectiveness of an organizations' operations. It helps management ensure strategic objectives are being met and/or if they can improve upon them.
Learning Objectives:
Review how an internal audit can monitor the myriad of compliance requirements.
Discuss the difference between co-sourcing and outsourcing your internal audit.
Outline the difference activities and functional support an internal audit function can provide your organization.
Outline the types of a performance audit.
Review the benefit of a performance audit and when it makes sense to have one.
Please register for this free webinar at the ticket link above.
Presenters:
Audrey Donovan, CIA, CGAP, CRMA, Senior Manager | Eide Bailly
Audrey has other 20 years of experience in internal audit, performance/operational audit, and financial consulting for both the public and private sectors and serves as the firmwide technical resource for internal and performance audit. Audrey also utilizes her vast experience in Risk Advisory Services to work closely with Eide Bailly's Special Advisory and Risk Advisory Services, such as, fraud and forensic, information technology, and quality assurance review. Audrey has held roles in a consulting capacity such as Chief Audit Executive and Internal Audit Director. She was formerly with the City and County of Denver (CCD), Colorado as the Deputy Director for Audit Services, where she managed the City's performance-based auditing, internal auditing, information technology audits, and conducted the annual citywide risk assessment.
Scott Sisel, CPA, Partner | Eide Bailly
Scott leads the firm's Internal Audit services practice. He has served a variety of industries with a focus on the healthcare industry. More specifically, Scott has advised public and private healthcare organizations, including health systems, health insurers, and accountable care and related organizations. He assists organizations in various industries on risk management, internal controls and audit, debt financing and equity transactions, operational improvement analysis, business restructuring, and other regulatory and compliance matters. Scott's expertise also includes risk assessment, risk management, and the development of industry best control practices.
CPE Information
CPE Credit: 1
Field of Study: Auditing
Level of Knowledge: Update
Delivery Method: Group-Internet Based