Overview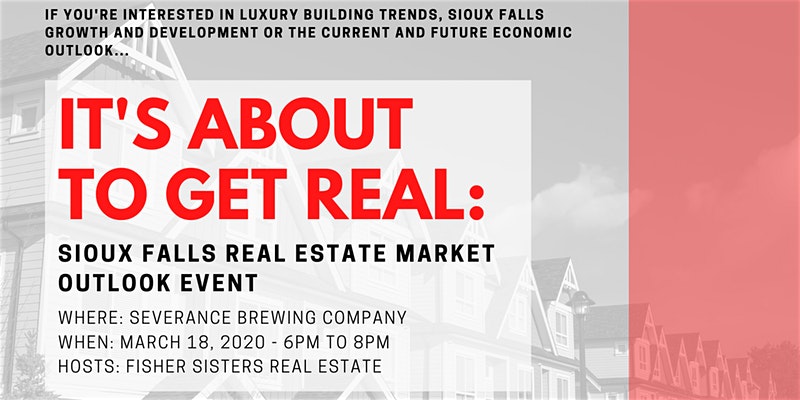 If you're interested in luxury building trends, Sioux Falls growth and development, or the current and future economic outlook, this is an event you won't want to miss!
It's About To Get Real has brought together three experts who will be sharing all they know, and what you NEED to know, about the state of the economy, what to expect for growth and development in Sioux Falls, and what is happening in the luxury market world.
They'll discuss recession, homeownership, interest rates, local growth and development, and the inside scoop on what you need to be aware of as we head into 2020!
Panelists include:
Ted C. Jones, PhD, Chief Economist and Senior Vice President for Stewart Title Guaranty Company
Jeffrey D. Schmitt, Planning Projects Coordinator for the City of Sioux Falls
Matt Roach, Owner and Co-Founder of Pride Built Homes in Sioux Falls
Note: This is a free and casual event that is open to the public. The panelists will speak, there will be some Q&A, and then the remaining time will be left for networking. There will be some small bites available. Please register at the event link listed. See you there!