Overview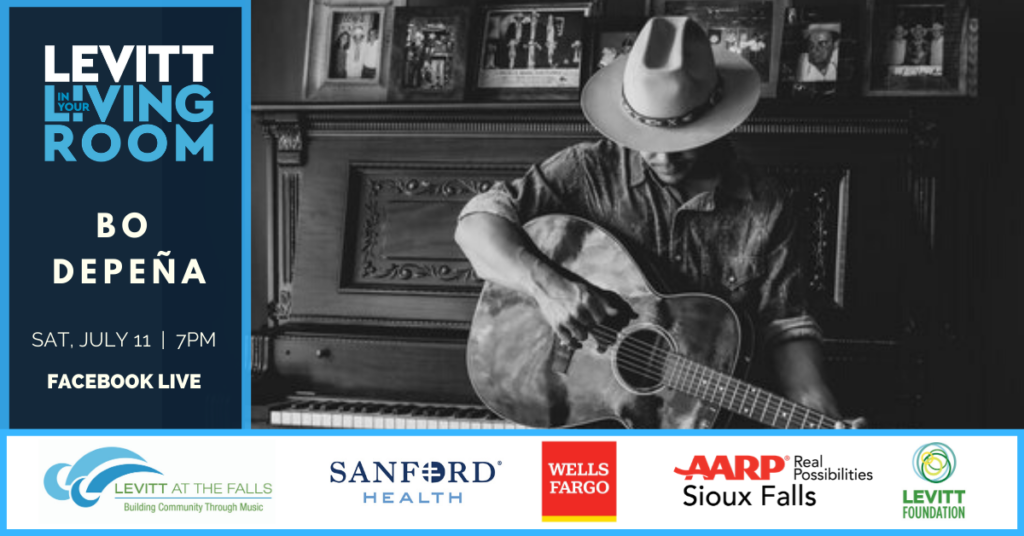 What is Levitt in Your Living Room?
It's a sneak peek, it's a deep dive, and it's a musical experience to connect as a community! Levitt in Your Living Room is a digital program that will give viewers an introduction to some of the amazing future performers coming to the Levitt.
Visit Levitt Shell Sioux Falls on Facebook Live every Saturday night at 7:00pm to experience Levitt in Your Living Room: www.facebook.com/levittshellsiouxfalls.
Join a live interview with country singer and songwriter Bo Depeña as he shares an evening of music and conversation.
Growing up in Laredo, Texas, Bo first picked up a guitar at the age of seven. He started on Rock N' Roll and Blues, but he would eventually discover the depth and artistry of Country legends like Townes Van Zandt, Freddy Fender, George Strait, Willie Nelson, Merle Haggard, and Asleep at the Wheel.
Today, Bo is known for high-energy Americana/Country with thoughtful and relatable lyrics. His experiences living in Austin, New York City, and Colorado have given him a diverse set of inspirations, many of which relate to love, loss, and the search for meaning.
Bo DePeña is the consummate working musician who will not disappoint. His shows are full of stories and laughs. His energy will surely keep you dancing and singing along the whole night through!