Overview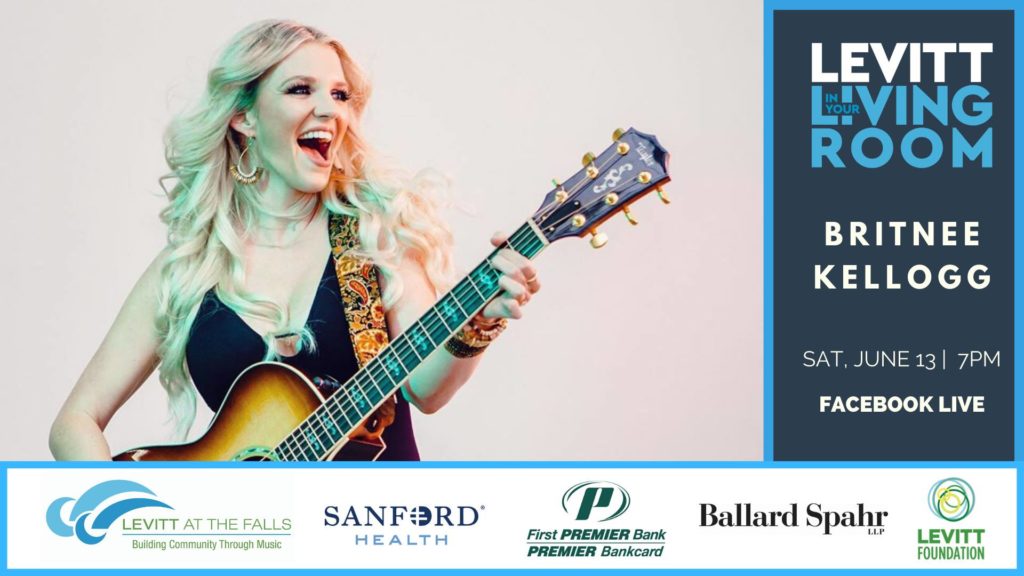 What is Levitt in Your Living Room?
It's a sneak peek, it's a deep dive, and it's a musical experience to connect as a community! Levitt in Your Living Room is a digital program that will give viewers an introduction to some of the amazing future performers coming to the Levitt.
Visit Levitt Shell Sioux Falls on Facebook Live every Saturday night at 7:00pm to experience Levitt in Your Living Room: www.facebook.com/levittshellsiouxfalls.
This Saturday, join a live interview with country singer/songwriter Britnee Kellogg as she shares an evening of music and conversation with Levitt at the Falls on Facebook Live.
Britnee Kellogg was three years old when she started singing, and she's never stopped. Her impressive career began at local fairs and talent shows—anywhere with a microphone that gave her the chance to perform.
Today, you'll find Britnee sharing the stage with the likes of Blake Shelton, Martina McBride, Little Big Town and Keith Urban. You may have also seen her on Season 11 and Season 12 of American Idol. She has a large fan base, with a local and worldwide following.
Britnee's goal is to create a sound that people can relate to their own personal stories, and to inspire others to pursue their dreams.