Overview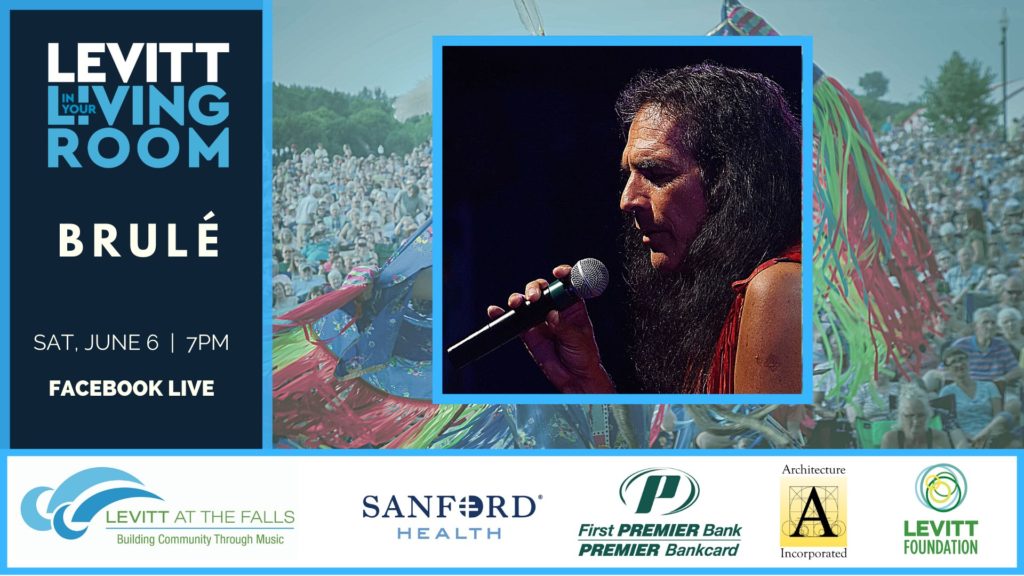 What is Levitt in Your Living Room?
It's a sneak peek, it's a deep dive, and it's a musical experience to connect as a community! Levitt in Your Living Room is a digital program that will give viewers an introduction to some of the amazing future performers coming to the Levitt.
Visit Levitt Shell Sioux Falls on Facebook Live every Saturday night at 7:00pm to experience Levitt in Your Living Room: www.facebook.com/levittshellsiouxfalls.
This Saturday, join a live interview with ground-breaking musician Paul LaRoche of Brulé as he shares an evening of music and behind-the-scenes conversation exclusively for Levitt at the Falls on Facebook Live.
Now in their 21st season, Brulé thrills audiences worldwide. Led by founder Paul LaRoche, Brulé's electrifying performances feature a 5-piece rock ensemble augmented with an array of traditional Native American instrumentation.
Paired with the stunning steps of one of the top Native American dance troupes, their authenticity brings a multi-dimensional art form to this cultural rock opera, pushing the boundaries of contemporary Native American rhythms and classic rock in their genre-blending selections.
One of the top-selling Native American adult/rock music groups, Brulé has been named "Group of the Year" five times by the prestigious Native American Music Awards, earning seven NAMMYs since 2002.