Overview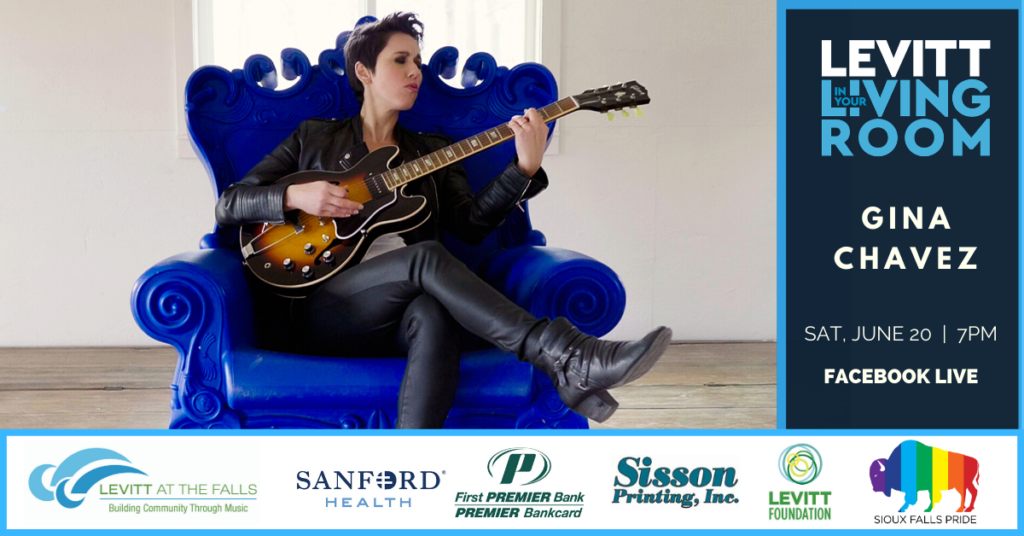 What is Levitt in Your Living Room?
It's a sneak peek, it's a deep dive, and it's a musical experience to connect as a community! Levitt in Your Living Room is a digital program that will give viewers an introduction to some of the amazing future performers coming to the Levitt.
Visit Levitt Shell Sioux Falls on Facebook Live every Saturday night at 7:00pm to experience Levitt in Your Living Room: www.facebook.com/levittshellsiouxfalls.
Join a live interview with Latin singer/songwriter Gina Chavez as she shares an evening of music and conversation with Levitt at the Falls on Facebook Live.
Gina Chavez is a 12-time Austin Music Award winner, including 2019 Best Female Vocals and 2015 Musician of the Year. Her NPR Tiny Desk Concert has more than 900,000 views and her national TV debut is airing on PBS stations nationwide.
Gina's music is deeply personal. Her passionate collection of bilingual songs traversing Cumbia, rumba, and soul takes audiences on a journey to discover her Latin roots through music as she shares her story of life in Texas as a married, queer Catholic.
Gina tours internationally as a cultural ambassador with the U.S. State Department and runs Niñas Arriba, a college fund she co-founded with her wife for young women in gang-dominated El Salvador.