Overview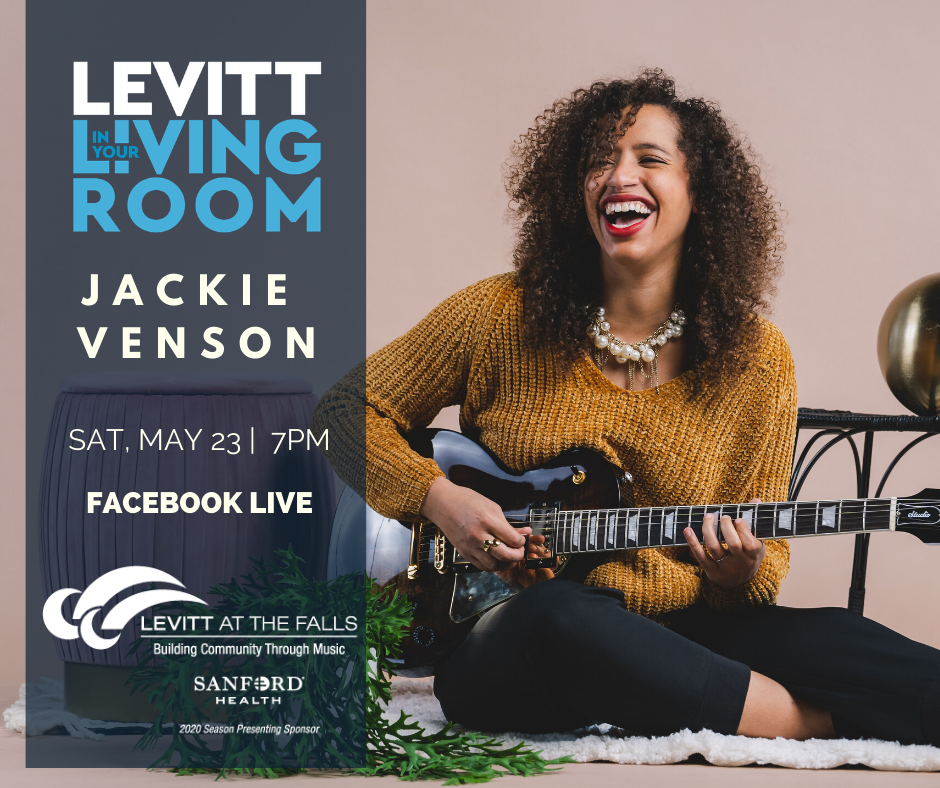 What is Levitt in Your Living Room?
It's a sneak peak, it's a deep dive, and it's a musical experience to connect as a community! Levitt in Your Living Room is a new digital program that will give viewers an introduction to some of the amazing future performers coming to the Levitt.
Visit Levitt Shell Sioux Falls on Facebook Live every Saturday night at 7:00pm to experience Levitt in Your Living Room: www.facebook.com/levittshellsiouxfalls.
This Saturday will feature an exclusive, behind-the-scenes interview with Austin, TX, guitar queen Jackie Venson! She'll be sharing some of her favorite concert footage as well as new recordings from her home studio.
"Jackie Venson fuses electric Hendrix-meets-Prince blues guitar and a panoply of synthesized voices and vibes, eagerly and fluidly passing through genres to never quite call one home." —Guitar Magazine
Special Thanks To:
Episode Sponsor: Midwest Railcar Repair, Inc
Levitt in Your Living Room Series Sponsor: First PREMIER Bank
2020 Season Presenting Sponsor: Sanford Health