Overview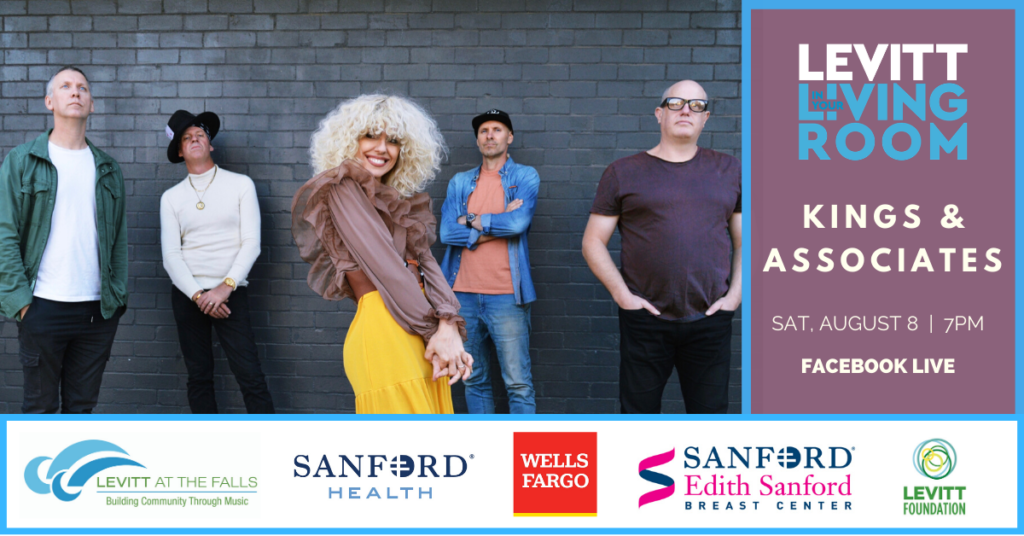 What is Levitt in Your Living Room?
It's a sneak peek, it's a deep dive, and it's a musical experience to connect as a community! Levitt in Your Living Room is a digital program that will give viewers an introduction to some of the amazing future performers coming to the Levitt.
Visit Levitt Shell Sioux Falls on Facebook Live every Saturday night at 7:00pm to experience Levitt in Your Living Room: www.facebook.com/levittshellsiouxfalls.
Join a live interview with Australian band Kings & Associates as they share an evening of music and conversation.
Formed in Adelaide, South Australia, in 2014 the band first made waves across Australia and New Zealand being nominated in every category of the 2018 Australian Blues Music Awards on the back of their 2nd album Tales of A Rich Girl, and ultimately picked up 3 gongs.
Tales was tracked in LA by 7-time Grammy winner Jim Scott and mixed in Nashville by 4-time Grammy winner Vance Powell. It received some incredible reviews and had a stellar run on the charts hitting number 1 on the Australian Blues Music Charts and number 15 on the International Roots Review.
In most recent news, Kings & Associates are in the final stages of tracking their 3rd studio album titled Neighbour.
Lyricist and lead vocalist Angie explains from a lyrical perspective the new album retains themes of social observation, personal experience, and enthusiasm for life: "I've always felt most at ease writing from my experiences and learnings as it helps me keep my themes fresh and current. It's also what impacts me the most so these become the topics most accessible in my creative process….I guess that's how creativity works."